I think that the turn in the weather back to the cooler days and chilly nights has inspired me to do a lot of stitching and sewing as I feel like I am churning things out at the moment, but the best bit, I am LOVING it!
I have just updated my
Accountability
chart on my side bar as I have a FINISH .... yay
At long last (I started these back in June) I give to you my Xmas Place mats
One way to freak out the Hubby ..... leave them set out on the table until he gets home from work and watch his face as it FINALLY starts to sink in that Christmas is not really that far away.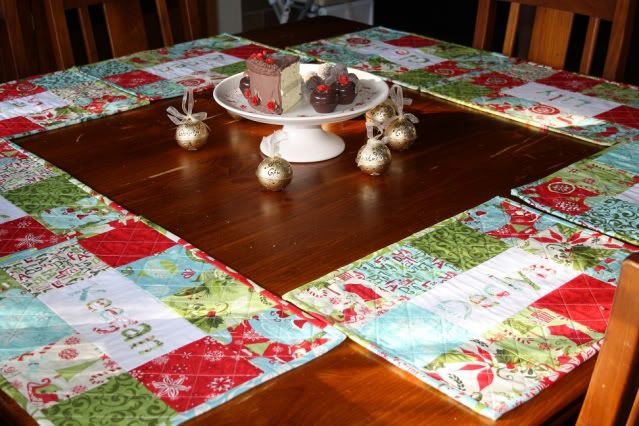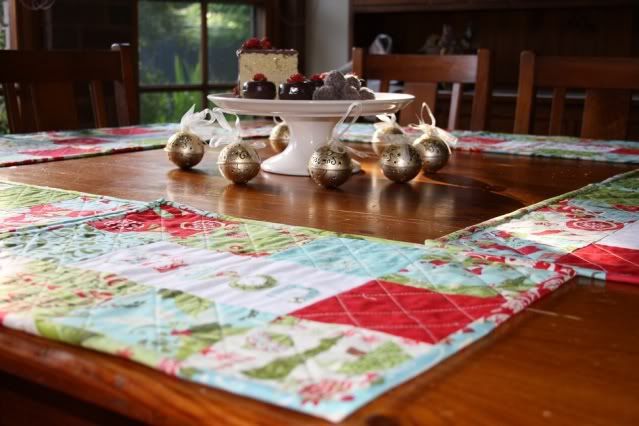 I got Block 5 of the
Xmas Banner
stitched whilst Lily was down for her afternoon nap.
Then postie came with a little something for me. The October mailing from Pink Chalk Fabrics for their Monthly Solids Club. I love this club, is it a great stash builder.
My plan of attack for tonight is my
Vignette Mystery Quilt
. I have now pieced blocks 8 and 12 so I need to concentrate on getting block 4 to the finish line.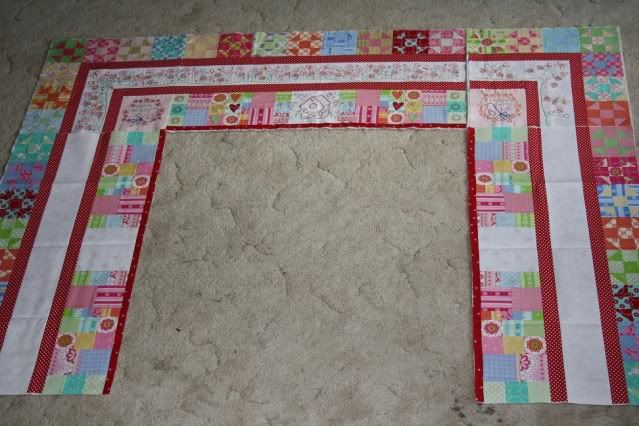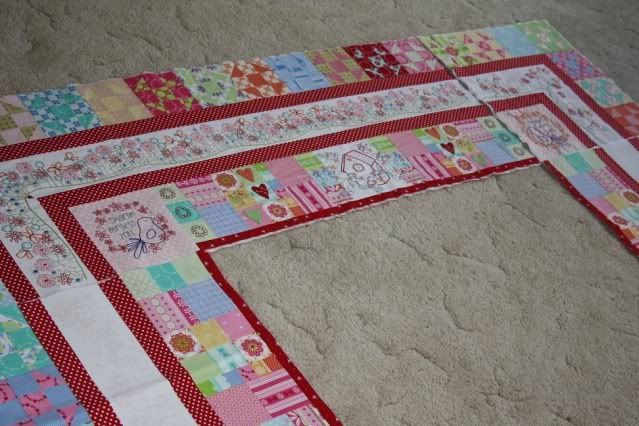 Everything is traced ready to go.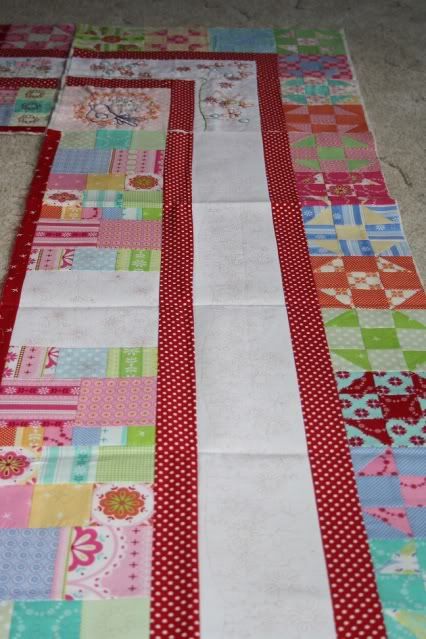 It should be a very relaxed night here as it's a Public Holiday tomorrow (Bendigo Cup) so no stress over kids going to bed early, homework etc so that Block 4 is well and truly set in my sights :o)