Mine was like this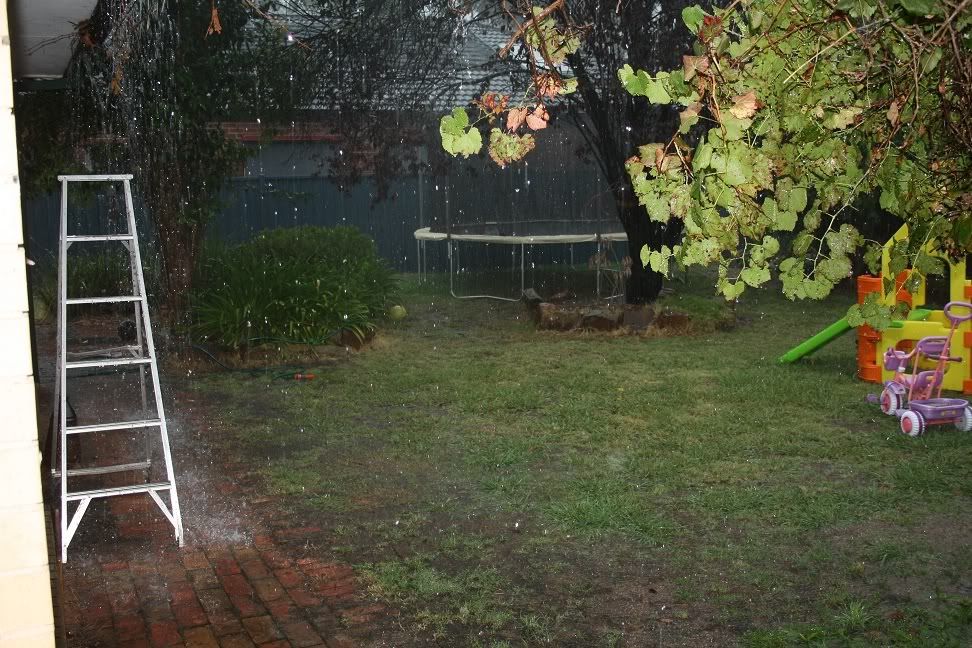 Very Wet!
So much so that our back room became inundated with water.
Firstly on Sunday night .. around 10pm, then around 8am yesterday and again at 4pm.
So lots of mopping and cleaning that comes with water being inside.
Plumber arrived just after 5pm yesterday so hopefully the problem is fixed ... fingers crossed.
On a brighter note though :)
I grabbed this out yesterday
This is going to be for my Mum for Mothers Day.
I had to leave out all the light charm squares as the pattern got lost
and by 1am this morning I had a completed top!
Here it is this morning :)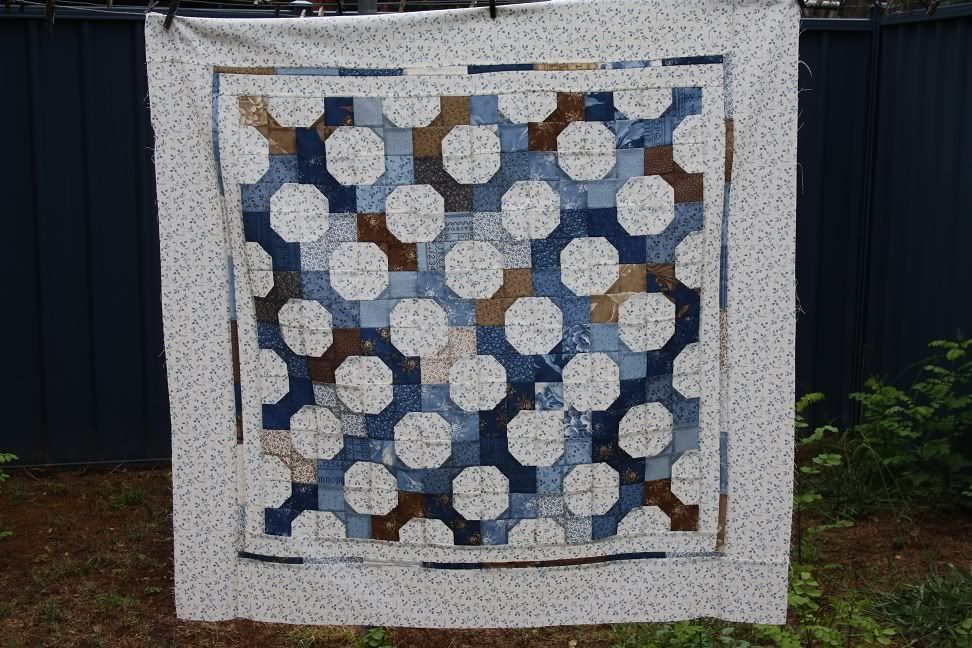 I am pleased with how it has turned out.
Not my colours but they will suit my mum :o)
Finished size ended up at 47" Square.
Now when Miss Lily wakes up (she is having a bit of a sleep in as it's already 8.30am) I will hang it in her wardrobe (the only one with room) so when the desire to finish it off and quilt it hits, it is ready to go.
So how is your Tuesday looking?
On the weather front mine isn't looking to crash hot but hopefully I wont be on the end of a mop today!
Have a great one,
hugs, Sharon