Do you remember this Quilt top?
I made is back In November last year, you can see the p
ost here
.
I ironed my quilt tops when I was doing my Swoon quilt (more on this one soon, I promise) and hung them up in a wardrobe, which has proven to be a great idea as I now see them every day and thus, the desire to finish them off strikes.
Here it is now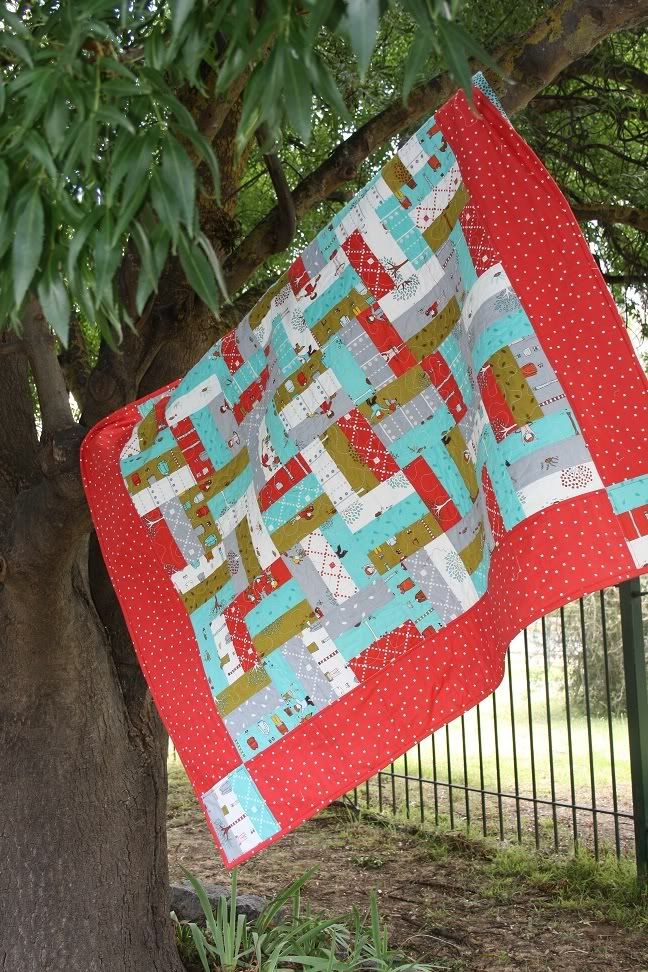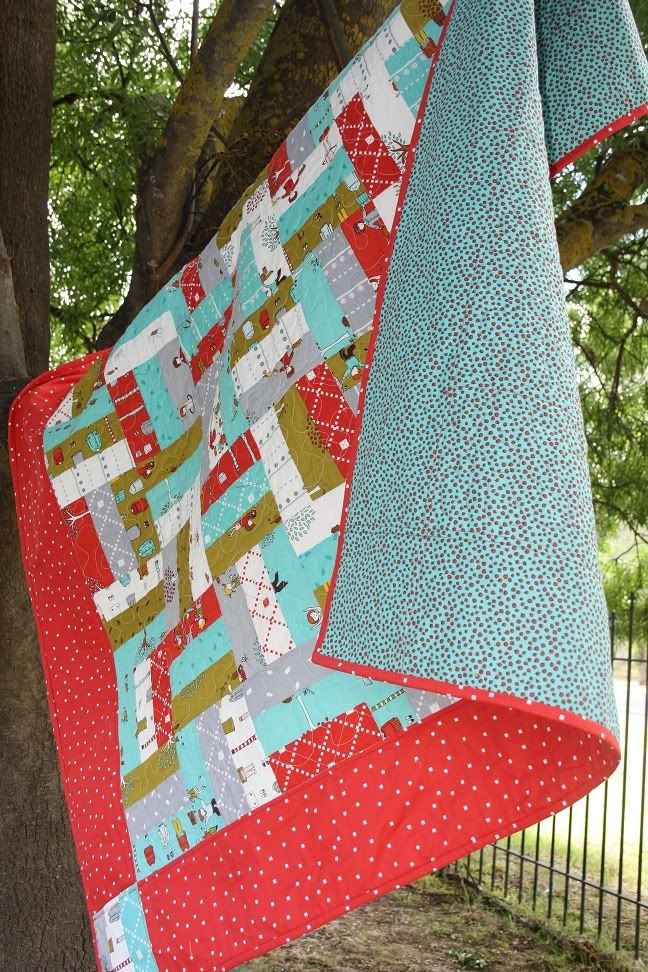 I took myself way out of my comfort zone with the quilting and actually attempted a large Stipple / meander on it. I have only done this on little samples as part of the FMQ Challenge so moving to a larger object was a bold move! It is by no way perfect, the stitches are different lengths and there might be a couple of spots where I crossed over the thread but overall I am happy.
It is nice to have another finish with another top becoming a quilt for my family to use.
Finished Size - 54" Square
Fabric - Sherbet Pips and Little Apples by Aneela Hoey
Miss Lily and I might just have to go for a picnic lunch to give this one a test :o)
(not today though as after a sweltering weekend it is now raining)
Thank you for stopping by,
hugs Sharon