"Pink and Green should never be seen?"
Silly old saying!
I have now added Pink and Green
and it is "Swooning" together
just perfectly (in my opinion)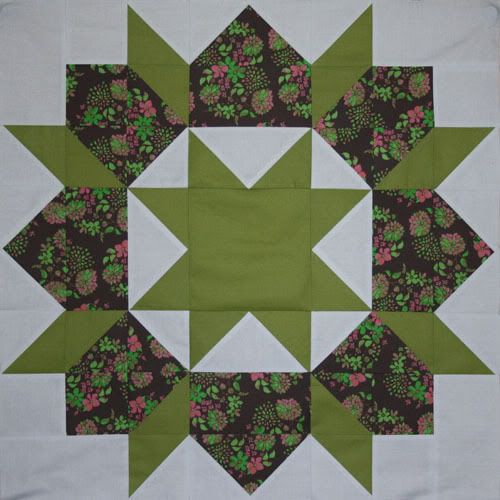 I love the green solid on this block but just imagine how differently it would have looked if I paired it up with pink. Oh well, not this time, but in my next block there is pink :)
and a little blue.
These blocks are proving to be a little addictive so I'm just going to run with it.
After all, everything else I'm working on will still be there waiting when I am all Swooned out.


5 down and 4 to go.
It will be fun playing with the layout when they are all done
and for a project that is involving colors that are so far out of my comfort zone I am really pleased with how it is coming together.
Until next time, hugs, Sharon