Birdie Stitches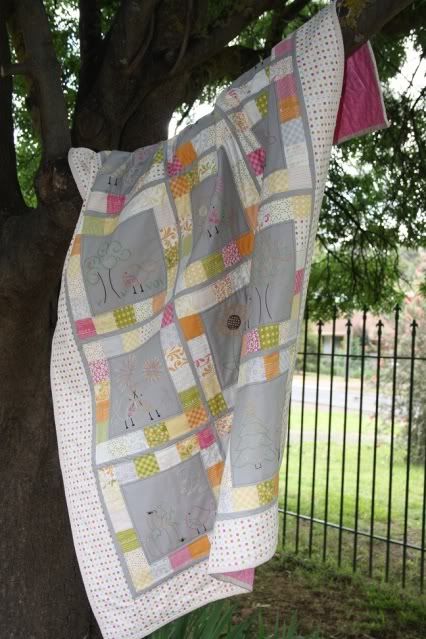 The last block is of my own design so that I could get this one finished to give it as a gift very soon.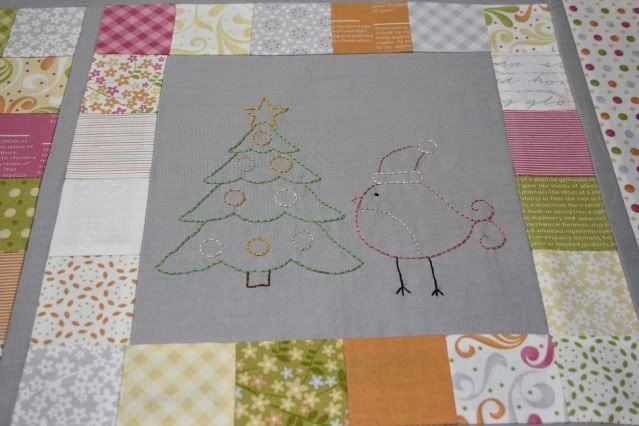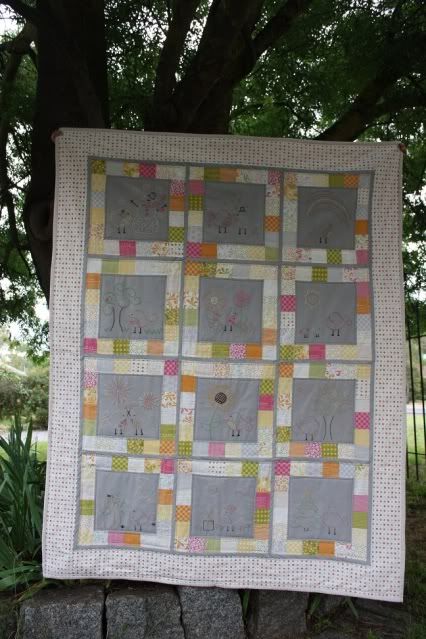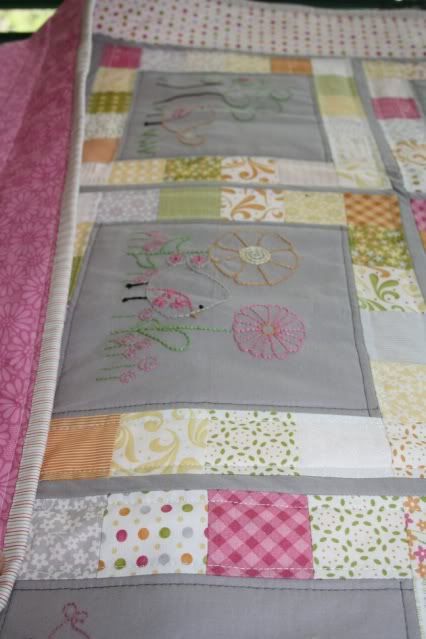 I added a Pink Daisy Backing fabric and when quilting I went around every block in a slightly darker gray as a contrast and I am very pleased with how it has worked out.
and the patterns for the stitcheries are there if you would like to download them and make this for yourself.
Enjoy your weekend. It is wet here this weekend so lots of sewing possibilities.
Sharon