Do you remember on
Thursday
how I was easily distracted by these fabrics when I was meant to be finishing the quilting on my Birdie Stitches Quilt?
Well it has been a horrible wet and cold day here today, a great day to sit at the sewing machine.
So I turned this pile of cut fabric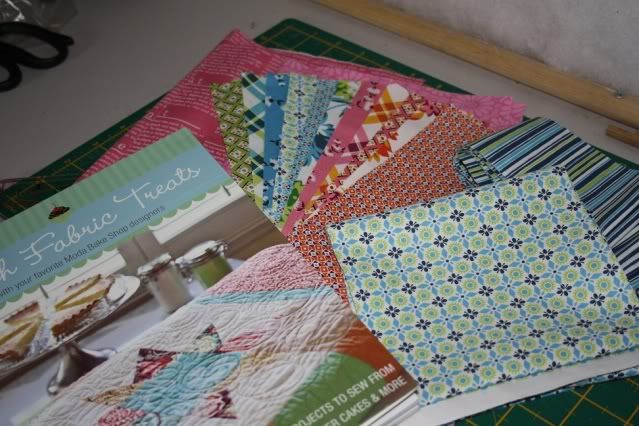 into this .....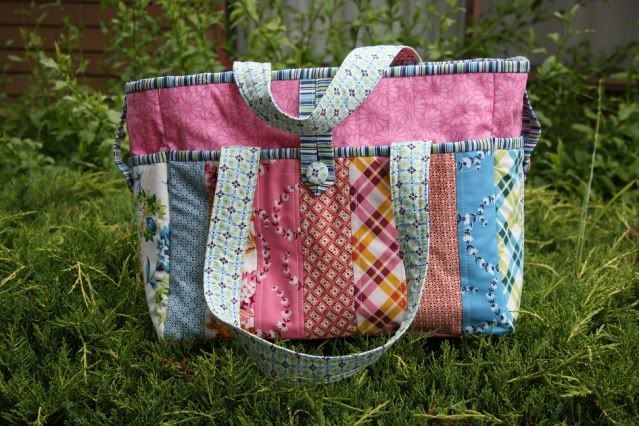 using the
Pack "n" go Tote
pattern from the Fresh Fabric Treats Book (pictured above)
I like it so much that thought it would be the perfect gift for a Special someones Birthday so ......
Back to the cutting table and now
I have TWO!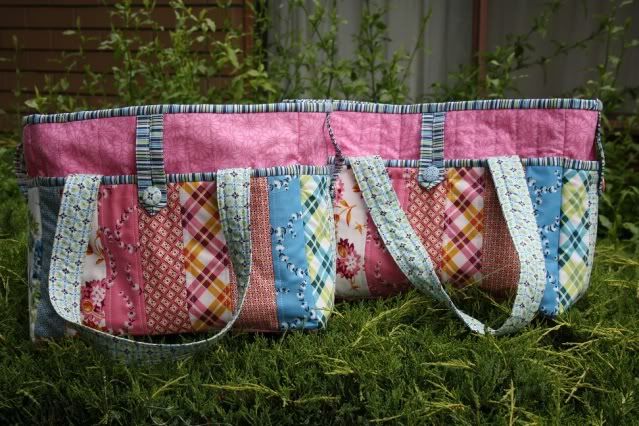 The second one went together so quickly ....... I knew what I was doing second time around :o)
So now I have one for me to keep (yippee) and one for a gift.
We are heading off on a little trip soon so guess what's coming with me with one of my many sewing projects in it, just in case I need a sewing fix :o)
Off now to find something else to work on as everyone if fed, the dishes are done, the kids have settled in front of the TV to watch a Christmas Movie and hubby is busy working.
Enjoy your weekend and happy stitching.
Sharon