Hexagon Quilt
I have to admit that I have neglected the laundry to get this one over the finish line but I am glade that I did as I am so pleased with how it has turned out and take two worked like a charm :o)
It is made from the "Sunkissed" Range by Moda then framed on white and then a border also from the Sunkissed Range and matching binding. I personally love how the white frames the hexagons.
Backed with a soft pink spotted fabric that blends nicely with the Sunkissed pink and adds (I think) a more girly/feminine feel to the quilt. First time around I was using a solid Grey.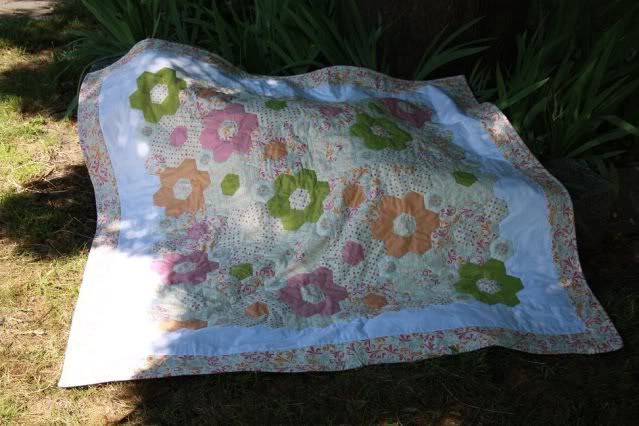 All the hexagons have been hand pieced.
I have quilted "in the ditch" around all the flowers and then hand quilted the centres of the flowers.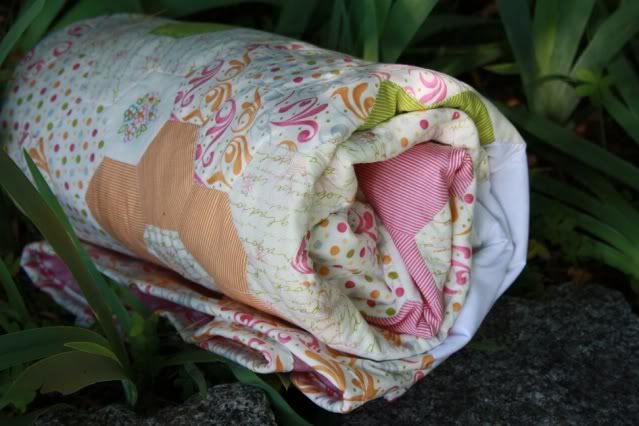 I love photos of quilts rolled up.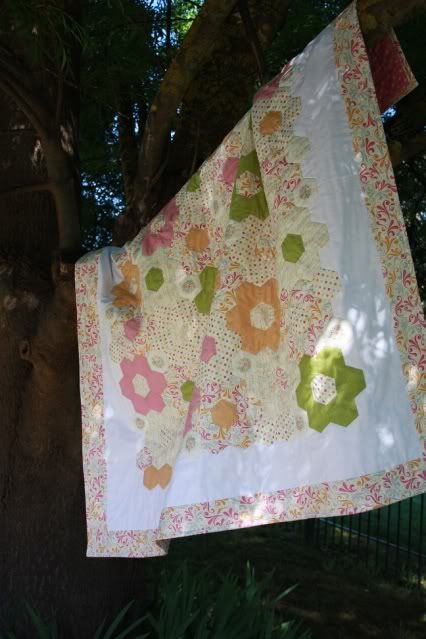 Finished Size - 56" Square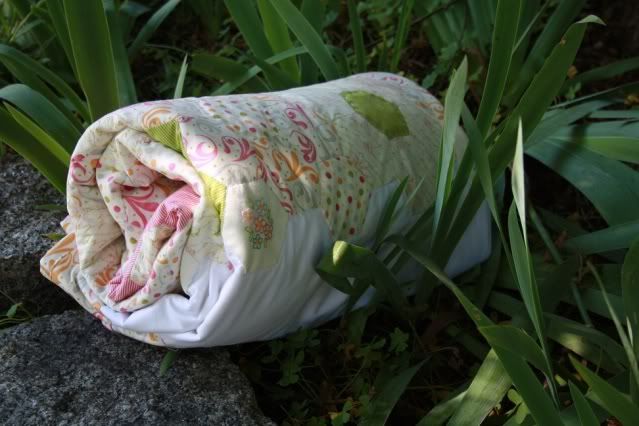 With this finish there will be another beginning ............ With the help of my "Go Baby" I am going to make another! This time a little smaller. The hexagons will only be 1" cut so about 3/4" finished. I haven't started yet but I have ordered the hexagon papers :o)
I am off now to catch up in the Laundry so I can then go and get another project across this finish line.
Enjoy your creativity, what ever it may be.