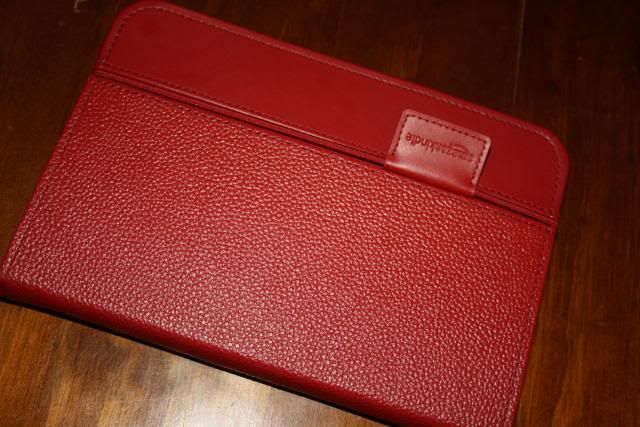 My family gave me this last Christmas and I LOVE it. I have a
burnt Orange
cover and now a
Red
cover that has the built in light, which I would like to add is great for when the light is getting low or your in bed reading and you don't want to keep your partner awake. I am always throwing it in my bag as I walk out the door, never know when I get the chance to read a page or two.
I have found though, that it (the kindle) has a habit of hiding receipts (they seem to slide in under the cover) and it also collects dirt and crumbs (side effect of going in the handbag and me having a toddler with me constantly) so a couple of nights ago I sat down with a note pad and did some sketches etc and the following morning I grabbed out my Fav Jelly Roll........ Ruby, and started to create what was in my head an on paper.
After a little play and a dash off to Spotlight today for some self covering buttons this is what I have as an end result :)
My very own KINDLE COVER!
I think it is so pretty and I still have a lot of the Jelly roll left for another project.
and the best bit is that I now have the confidence to make another as my heart desires, or when I see another fabric that I just LOVE! lol
Thank you for stopping by and enjoy your weekend, we are off to the Junior Football Presentation Night tonight for Master D.
Happy stitching this weekend, Sharon