Wow the children are back at school after two weeks off and now DH is on a weeks holiday so there has not been a lot of stitching and sewing, especially this week. But with that said I have managed some progress on a BOM thanks to my very cute 2 y.o. who keeps going up to Block 1 of a quilt I am making for her and so cutely saying "mummy make more?" How could I possibly resist???????
I have had Block one of the
Once Upon a Time
BOM made for a while and Blocks 2,3 and 4 have been sitting waiting for my attention. So I have grabbed them out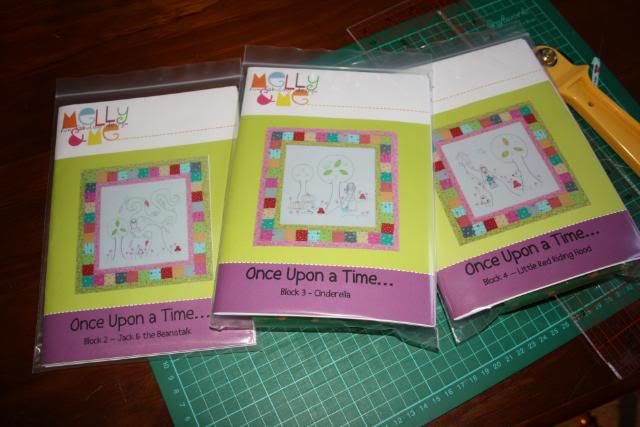 Cut out all the 2" square borders etc and now have .....
At least all the piecing is done and I can just sit down as time permits and begin to stitch them for my little girl :o)
Farmer's Wife Quilt Along
My material has arrived from the US and all my templates have been cut!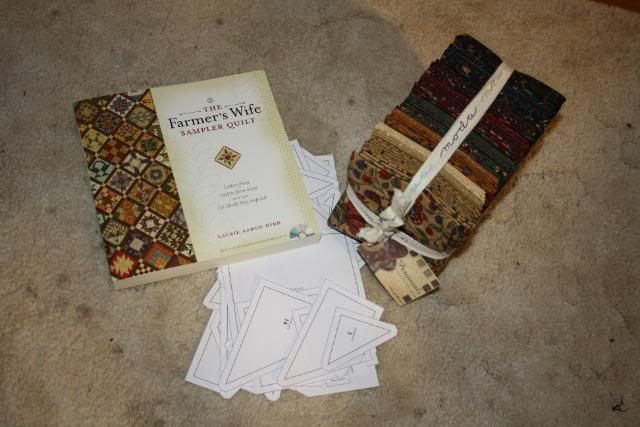 I still want to purchase some solids to go with this fabric but I am so much closer to starting it now :o)
Block 3 is going a little slow but is slowing getting there.
Here is my progress so far ....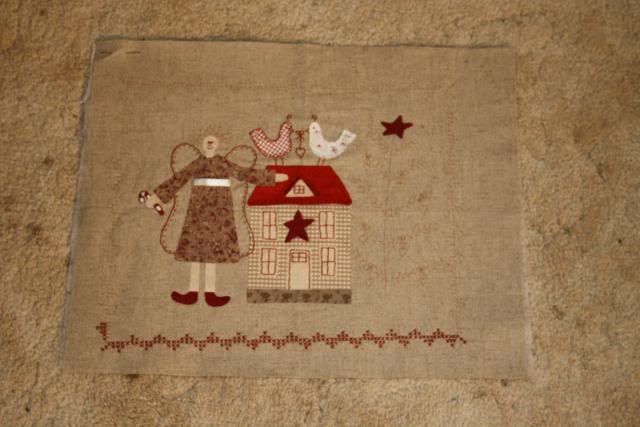 How lucky am I?
My amazing man has surprised me by booking me into .... and paying for a
"Quilting the quilt"
class
I was so surprised and over the moon.
It has been something I have wanted to do but never have and now I have no excuses and he did this all on his own. I am so lucky, thank you Spunky xx
Roll on mid October!!!!
Happy stitching,
Sharon