Be warned this is a pic heavy post. My
Vignette Mystery Quilt
is labelled and hung on the wall!
So I am going to "Officially" call it Finished.

Way back when (
August 2011
) this quilt started out like this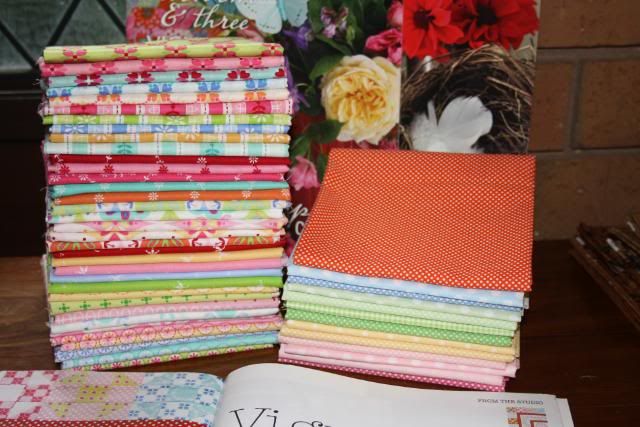 and I had no idea what would be involved in getting it to this
I have learnt so many things, both about quilting and about me
whilst making this quilt. Anyone who is making this one
will fully understand the commitment and love that goes into
making it.
OK I am going to stop talking now and hopefully let some pictures
do the talking for me :o)
"Vignette Mystery Quilt"
Designed by Leanne Beasley
Started August 2011
Finished the Flimsy in December 2012
Completely finished, labelled and hung - March 2013
Finished Size - 70" Square
So, is anyone going to stitch Leanne's new BOM in
Vignette with me? :o)
Perri is going to kit it up if you are interested.
The new BOM is only 4 blocks and finishes at 30" square
Oh and did I mention that Leanne has used Tilda Fabrics :o)
Hugs, Sharon