Hopscotch in Bliss
I am doing a little happy dance here whilst I show you this one.
I am so pleased with how it has turned out.
I LOVE the fabric
I LOVE the design
I LOVE the quilting
I LOVE the triangles and the stars
and I LOVE the BACK

and I LOVE that my 9 year old wants it on her bed.
Now I just need to make Keegan some pillows to go with it :o)
Pattern
- Hopscotch by Thimble Blossoms
Finished Size 60" x 70"
Fabric Top
- Bliss Jelly Roll by Bonnie & Camille
Moda Bella Solid in Bettys Pink 9900 120
Moda RUBY Dot Aqua Fabric by Bonnie & Camille
Fabric Back
- Moda Bella Solid in Ruby Ice Fabric 9900-169
You know, there is only one down fall (if I can call it that) from making this quilt and it is simply that I do not have a Jelly Roll of Bliss anymore for a future project :( but I do have a beautiful quilt to show for it :) and lets face it, a beautiful quilt on a bed has to be better than a jelly roll on a shelf!
Today I am going to link up with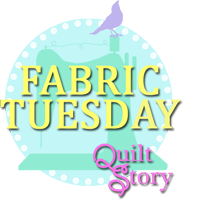 Thank you so much for stopping by.