Lily and I went to the AQC in Melbourne yesterday and we had a great time.
So many beautiful and inspiring quilts and of course
so many, ever so tempting stalls full of goodies :o)
Here are just a couple of my favourite Quilts that were on display
"Black and White" by Jane Rundle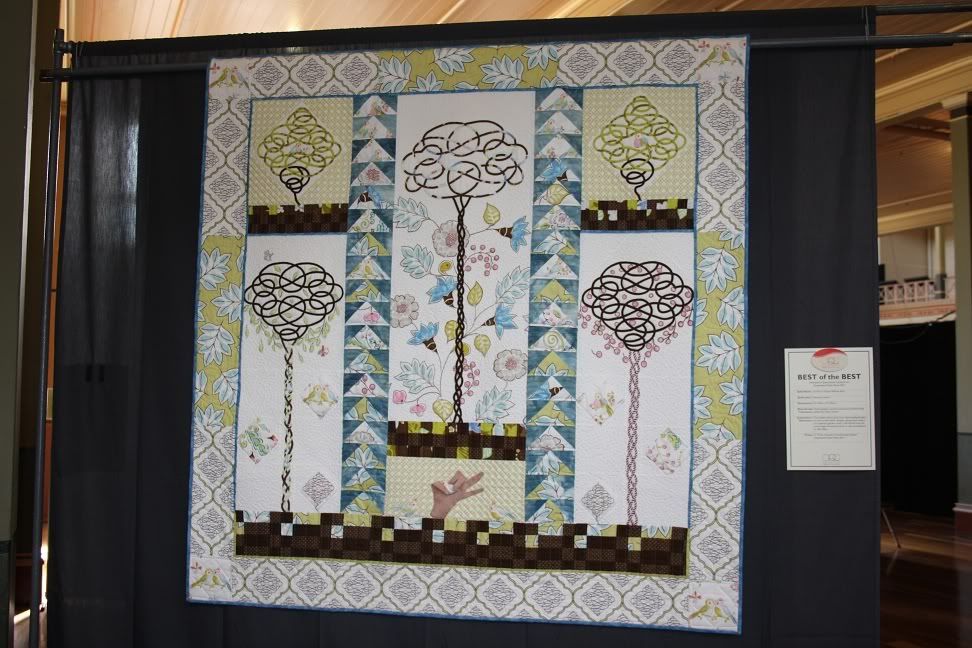 "It's Knot a Garden without Birds" by Rowena Lawson
"Lots of Dots" by Chris Jurd
and what would a Quilt show be without some Hexagons thrown in and all hand pieced.
Mary Chubb Toleman's "Sisterly Love"
and with the New York Beauty QAL happening at the moment
I just have to include this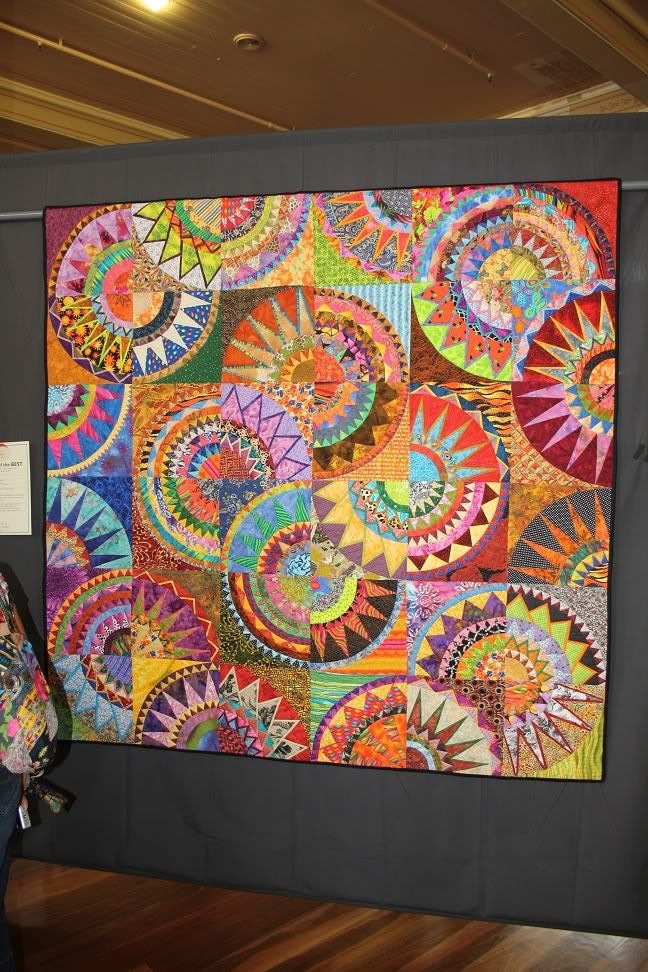 "Carnival" by Coralee Hume
and this one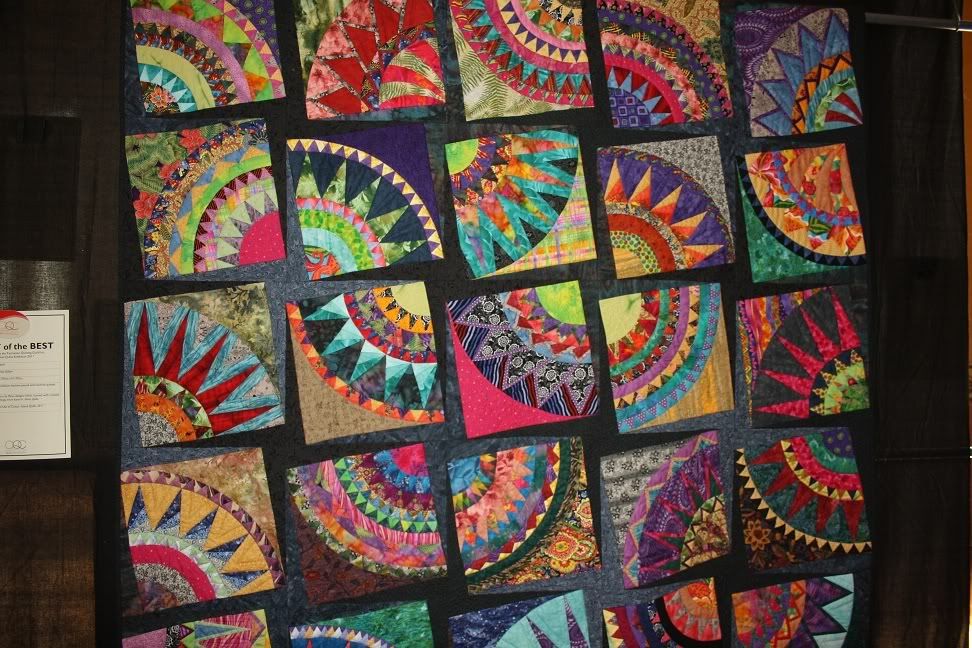 "Twisted" by Shirley Gillam
and this one
I am now seriously rethinking my fabric choices for mine before proceeding any further :o)
I have a couple of other things that I would like to share in the next day or so
but we are off to the Basketball so I need to go and feed the kids a big breakfast.
Have a fantastic day and remember to enjoy whatever it is that you are doing.