Just a couple more Quilts from the AQC held in Melbourne at the weekend
The quilting on these next two, well I will leave the words to you.
"Star Sign" by Phillipa Naylor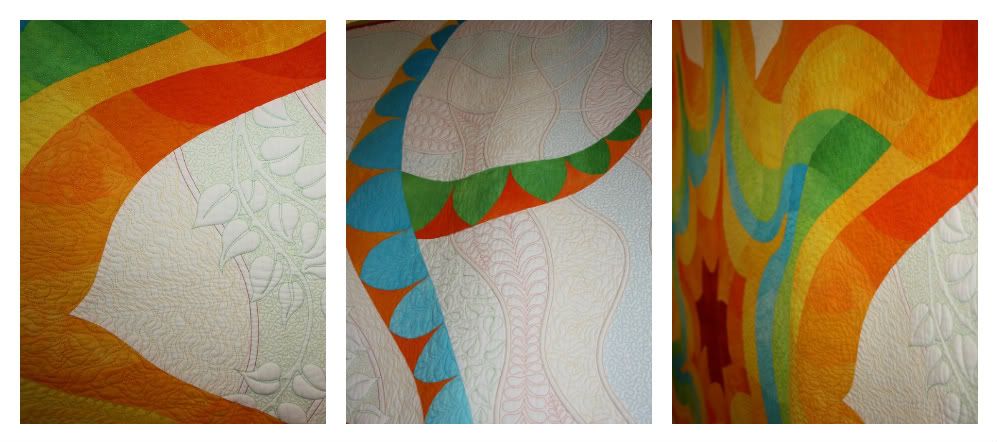 "Diamond Dust" by Phillipa Naylor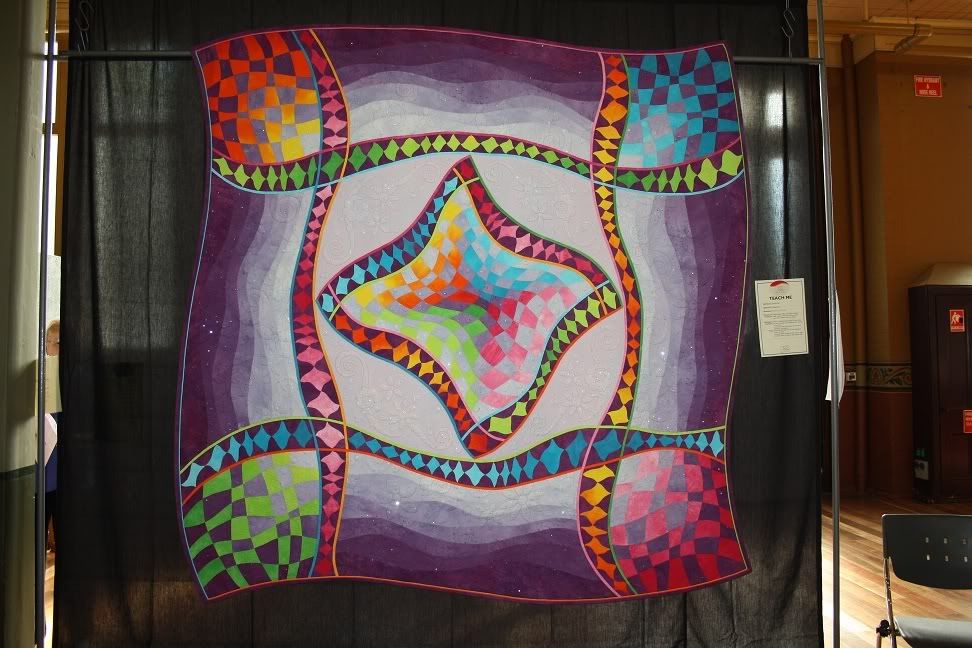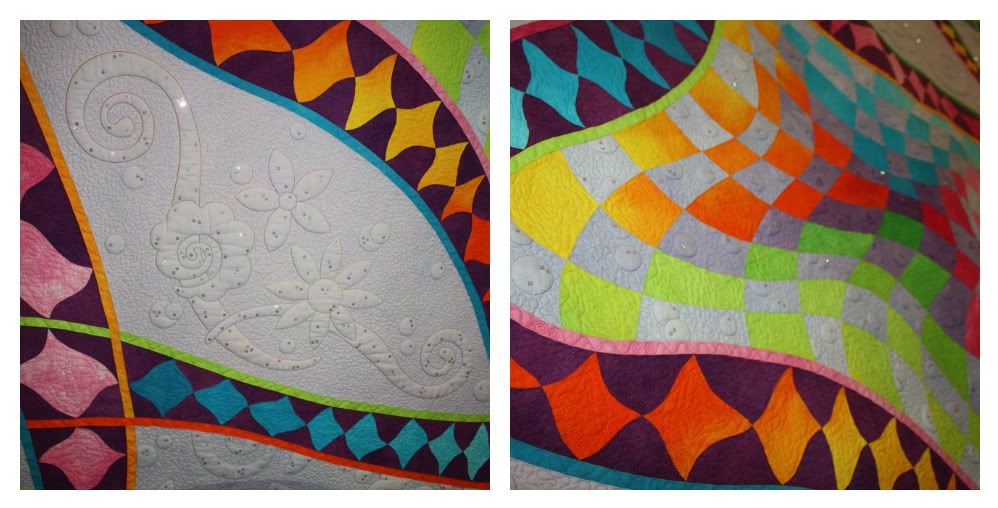 Apparently there is a duplicate block in this next quilt, can you see it?
I can't but I will keep looking :o)
"Dear Jane" by Helen Wadsley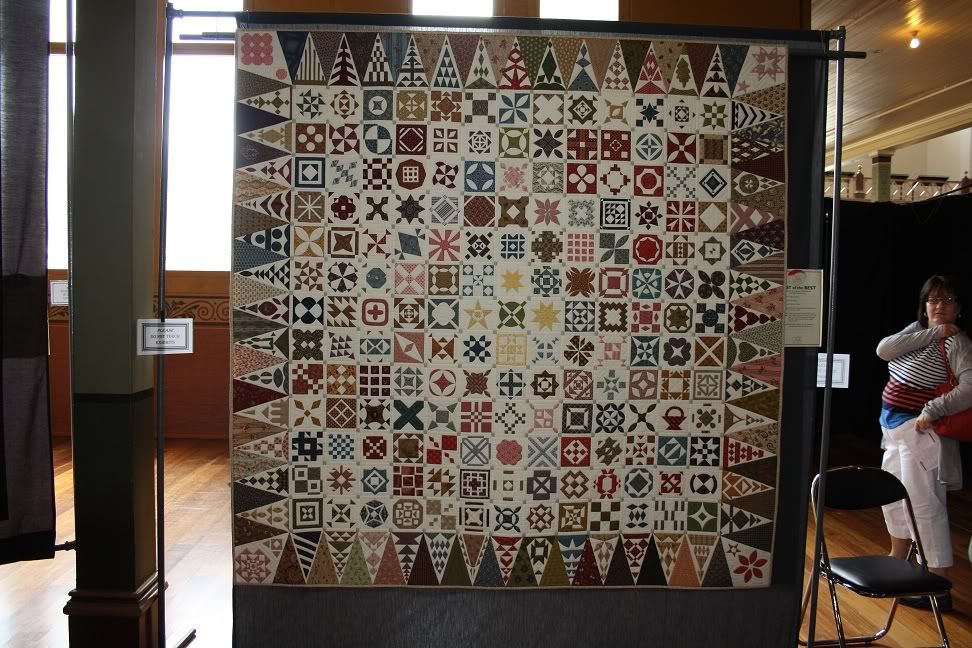 If I wasn't making my Farmer's Wife Quilt,
this one might have tempted me into making a Dear Jane.
All the quilts on display were beautiful and a huge credit to their creators.
All inspiring.
There were also stalls full of goodies, so lucky I didn't have the C/Card handy!
but I still managed to pick up some fabrics :o)
Some Bliss ... no way was I walking away from this
and all this for only $30!
but now it has come to life again
and this makes me VERY happy :o)
Also picked up some Reunion Fabrics in the Grey and Yellow (Mustard) colourway.
After selecting my colour scheme for my Bee Blocks and Block Swap Blocks
I realised that my stash in this colour way is non existent so I am working on fixing that.
After leaving the Quilt Show Lily and I walked over to Southbank via a little market in Federation Square and I found something special there but I will share that with you tomorrow :o)
Enjoy your day.