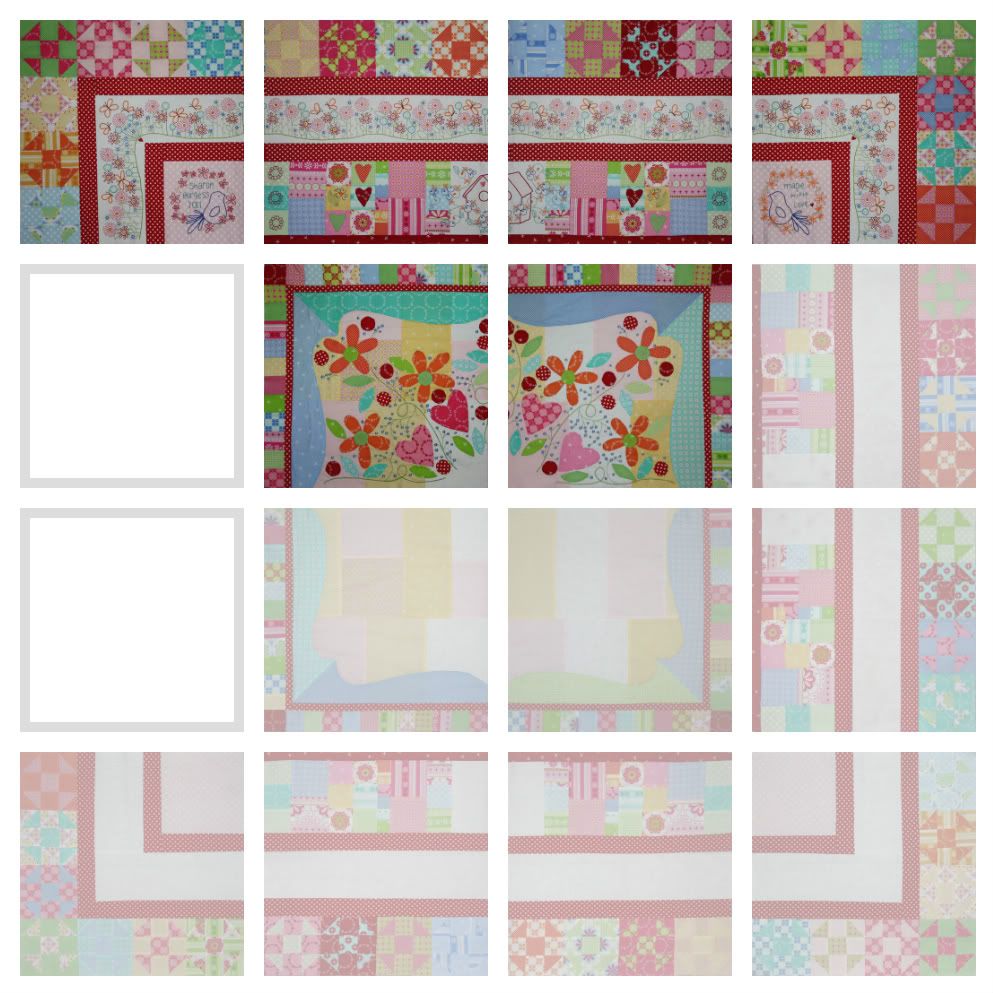 Hubby took the kids to the pool and I stayed home so what's a girl to do when she is home ALONE ...
not housework thats for sure :o)
So out came my Vignette Box and as anyone who is working on this project knows, all the pieces are now cut and in zip lock bags. So I put them together. Like I said, no one home, free floor space and no kids to run in all over the pieces.
In the collage above, the darker pieces are the ones that are finished.

The lighter ones are all pieced and either waiting to be stitched (blocks 8 and 12) or waiting for further instructions (Embroidery Patterns) in the future issues of Vignette (Blocks 10,11, 13, 14, 15 and 16).
The two missing blocks I am currently working on and hopefully wont be to far from finishing, especially now I have Tennis on the TV to keep me up.
What I am pondering now though is what, if anything will we be doing with all this?
It just seems like a LOT of left over fabric from the required Bundle that the pattern called for, for the top.
If it is for a pieced backing then my scrap boxes are about to get a top up .. might help out my Bottled Rainbow Quilt ..... or is there another border ... hmmm .... I wonder


Happy stitching,
hugs, Sharon