My first Monthly Make - January
I have used the free tutorial over at
lil blue boo
to make this simple and quick sun dress for Miss Lily.
It took me half an hour and the material was only $4.20 ...so quick, cheap and in my eyes super cute :o)
Great for the Aussie Summer.
I can see a few more of these popping up in Lily's wardrobe.
Want to join in?
My aim is to create something that I would not normally and I have succeeded this month as I have never sewn clothing!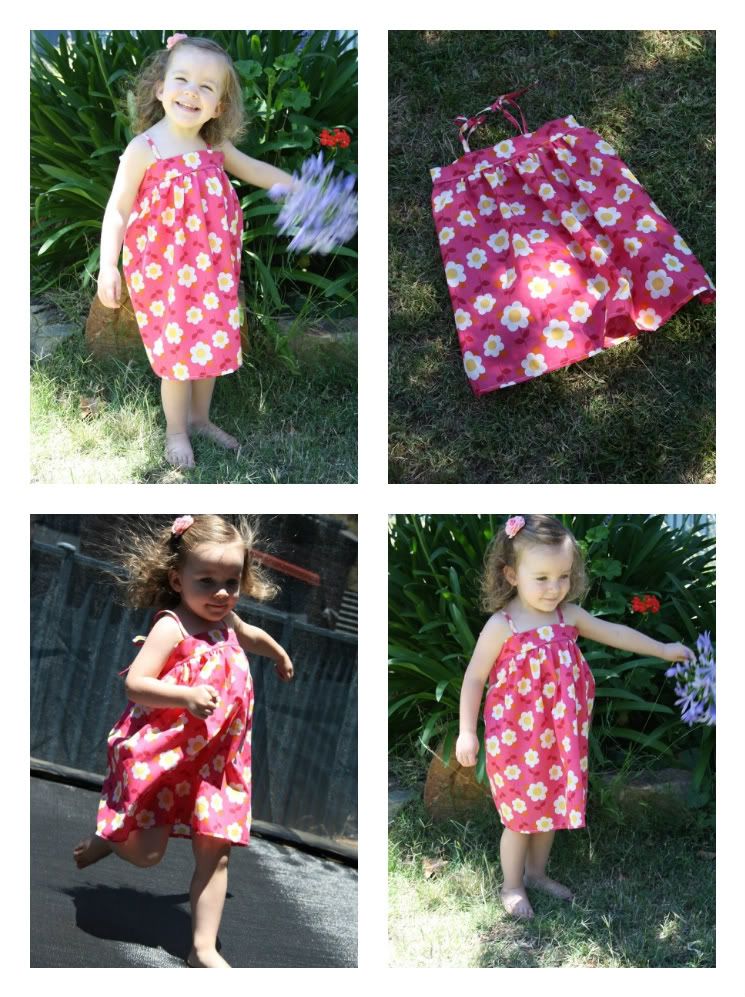 Enjoy your creativity and thank you for stopping by.
Hugs, Sharon