Deciding on the final layout has been one of the hardest parts of making this quilt.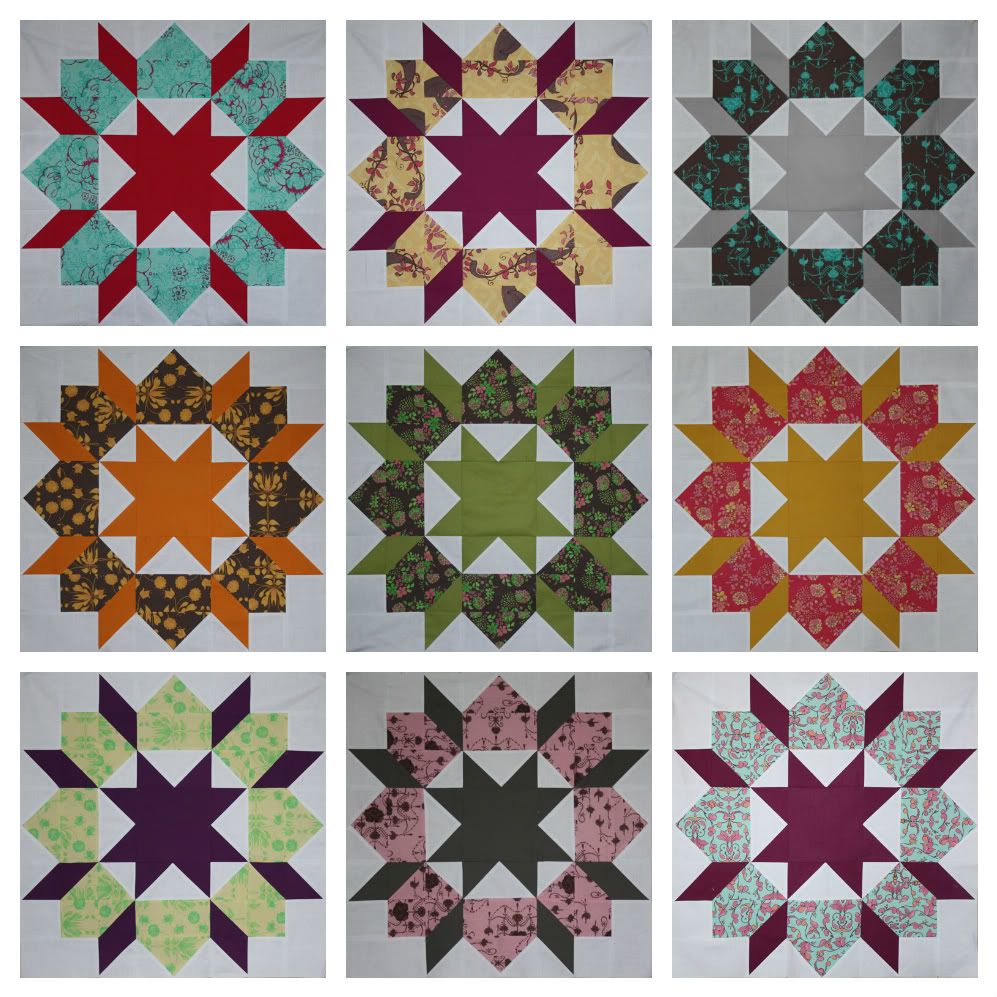 Seeing the Swoon-along appear in Blogland was obviously all I needed to get this one made and off my "to-do list" for 2012. But, as can be seen
here
I have already added another two to that same to-do list.
I committed to make the quilt on
Monday 9th
after a fall out with another project.
I had fabrics
picked from my stash
on Thursday 12th
I mucked up one FQ when cutting and had to substitute :(
but, now I have a completed Quilt top,
with colors so far out of my comfort zone,
but I am so happy with it.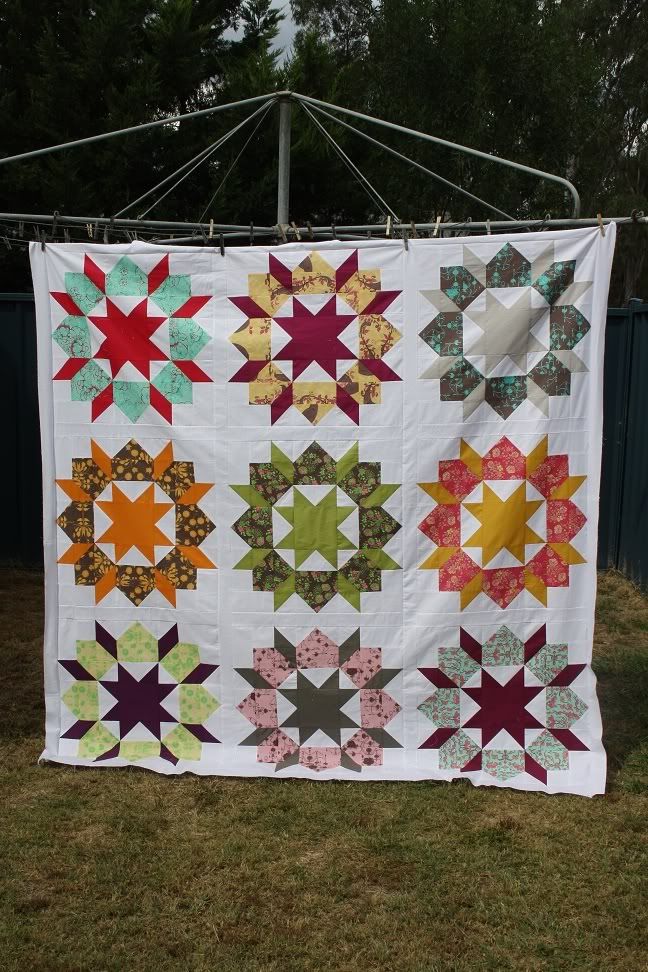 It is such a beast that I can't get my clothesline to go high enough so it doesn't drag on the ground.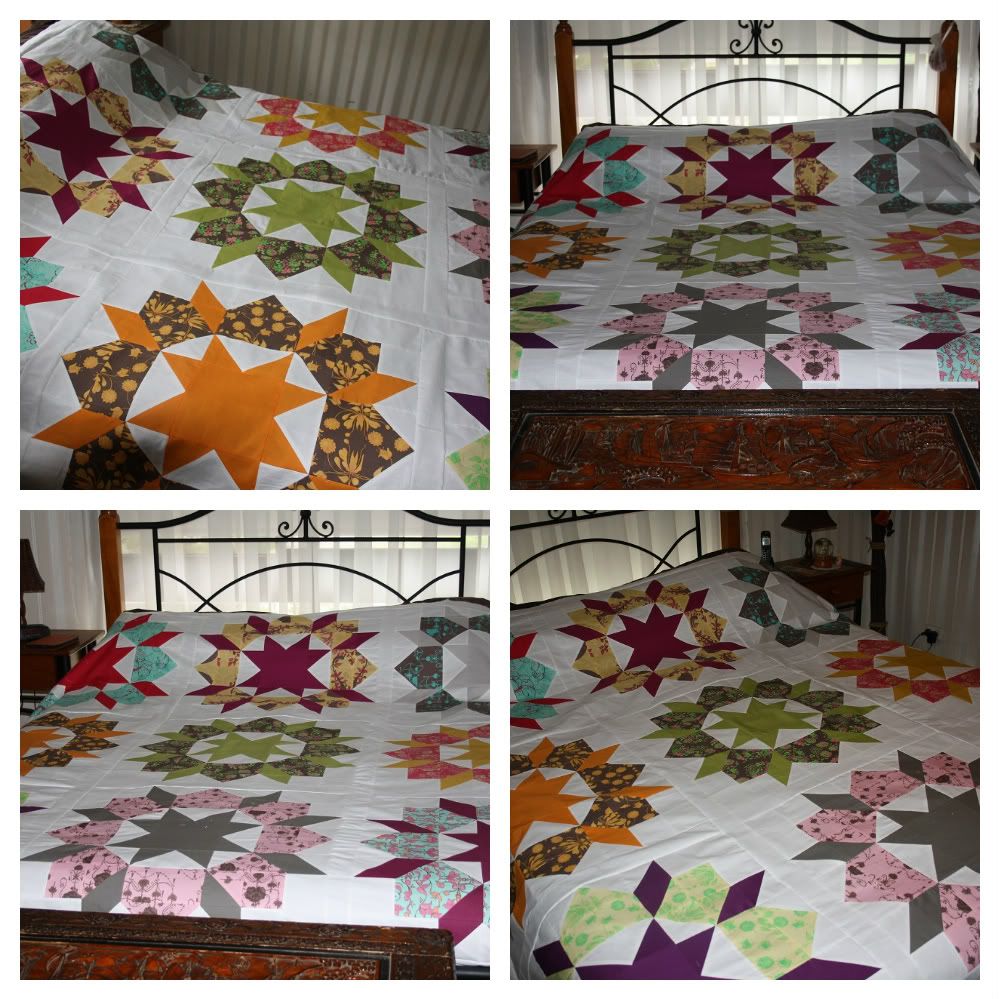 and being that the colors are so far out of my comfort zone
I thought I would run with it,
so what do you think of such a bold choice of backing fabric?
Innocent Crush - First Impressions by Anna Maria Horner for Free Spirit
Only live once right :)
Now for the quilting.
It is booked to go to the quilters
but not for the quiting job your might expect,
something a little different
........ more on that soon :o)
hugs, Sharon