With the Farmer's Wife Quilt-along on a break until the end of January I thought that it would be a good chance to sit back and have a look at what I have completed thus far and see how the blocks are balancing out.
I have picked the fabric for the corner stones (the light print in the bottom left block in the first collage below) but I still need to make a decision on the sashing so please if you have any suggestions PLEASE let me know. I am not sure on a solid or print, what line of fabrics ... maybe another Kansas Troubles fabric? Help ....
Here are all of the 57 block made so far.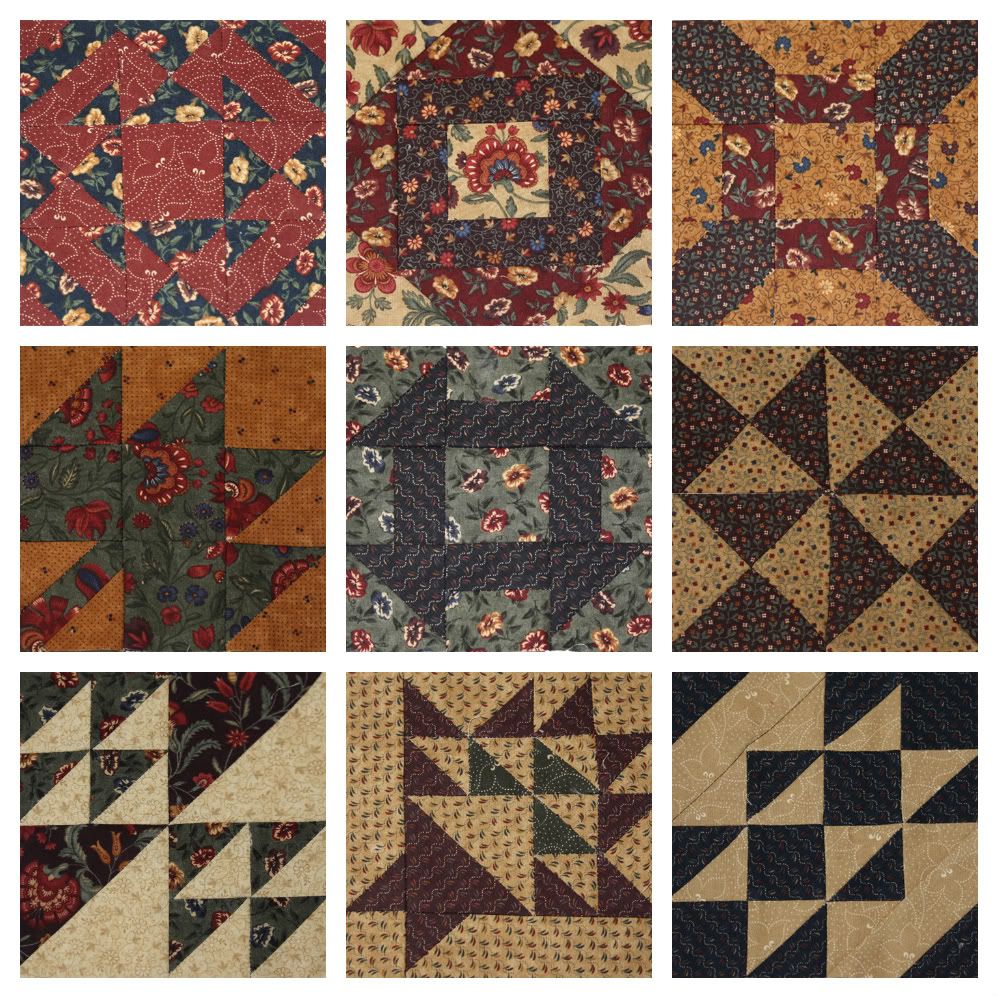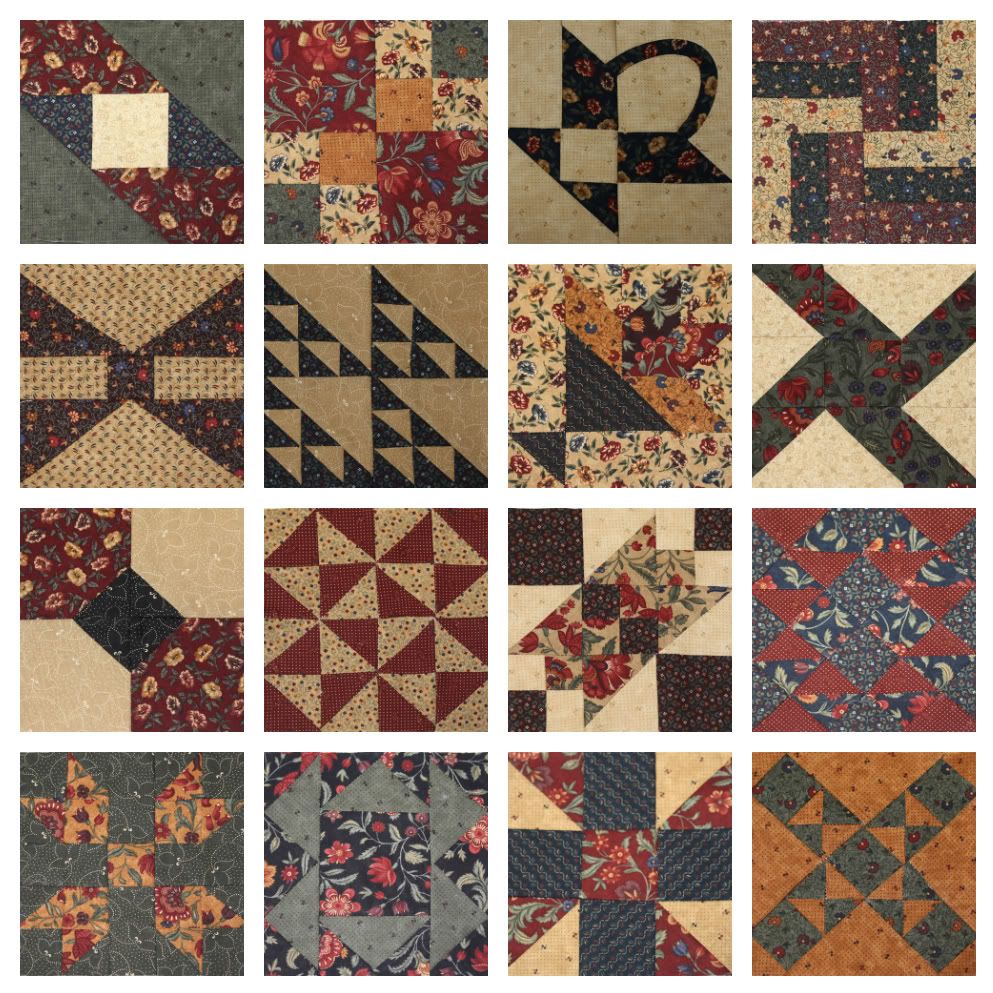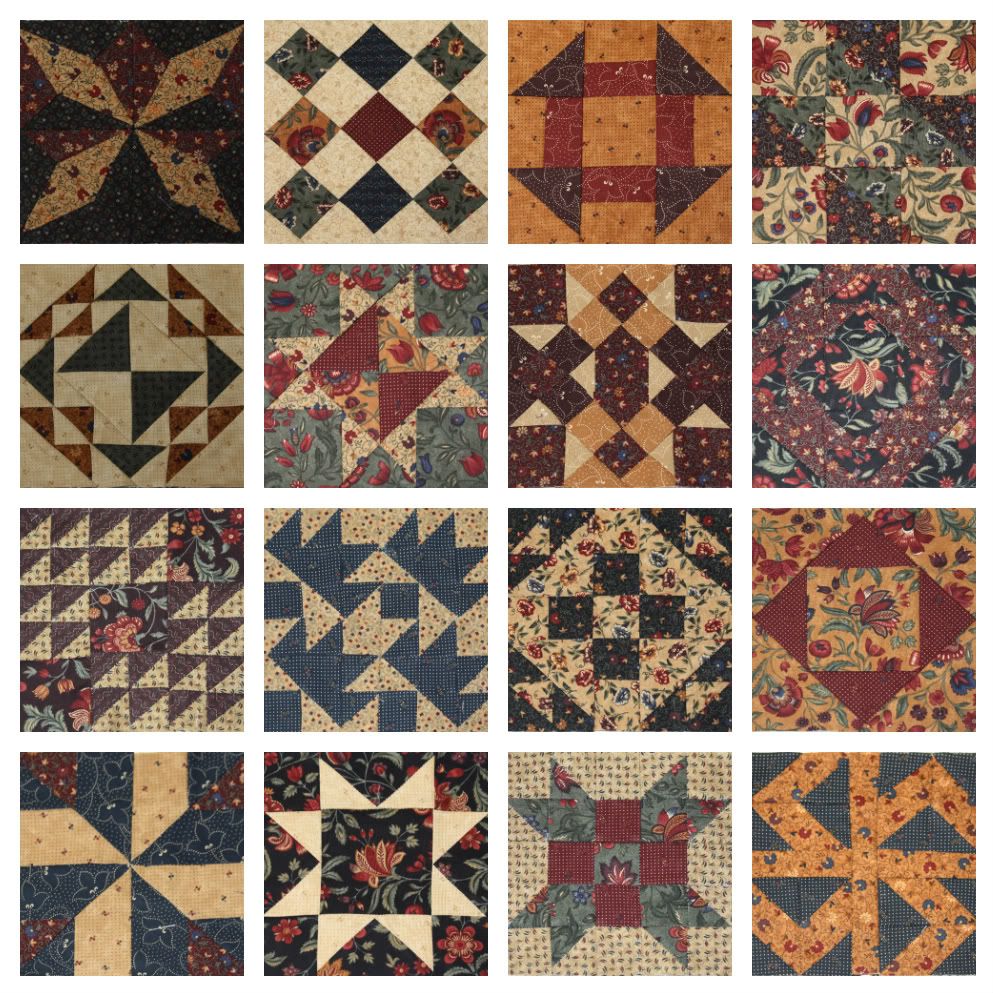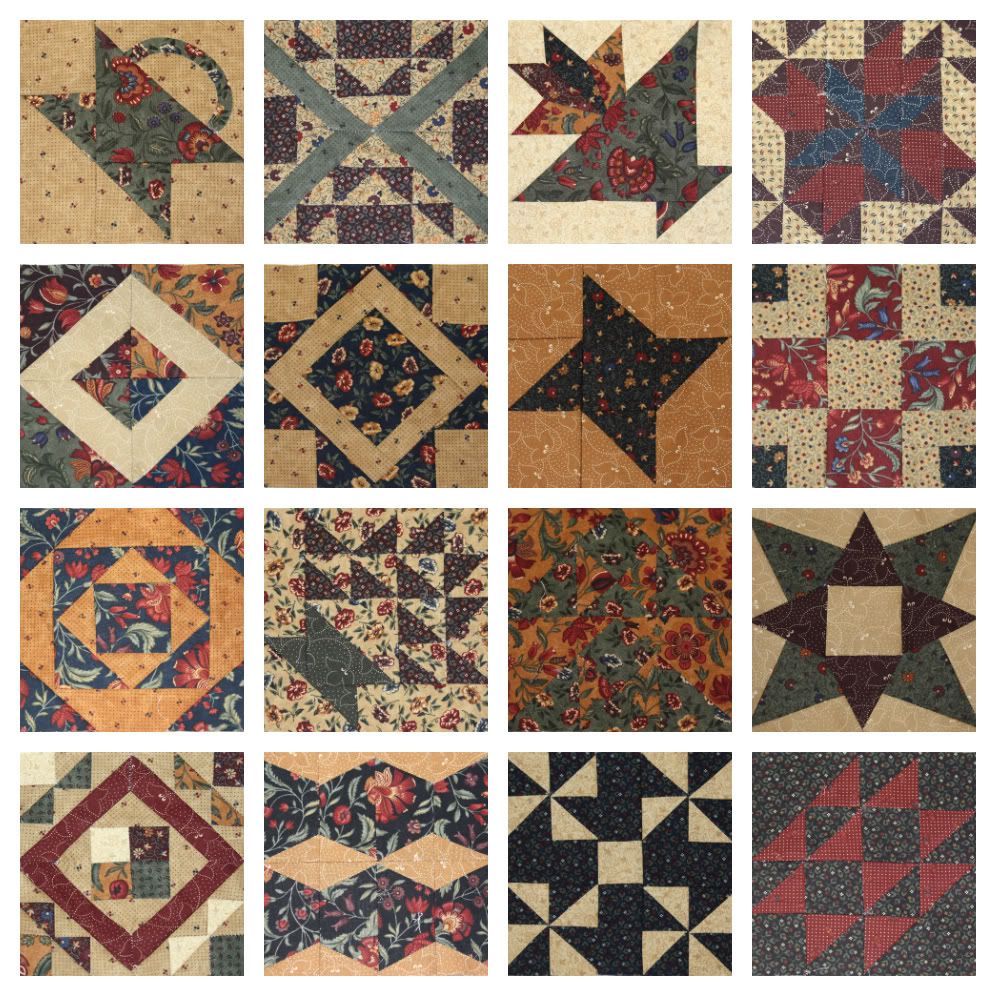 That leaves me 54 to go so over half way.
Please, if you have any fabric suggestions for the sashing I would love to hear them.