Octobers Block - Completed and up to date

I LOVE the spiders :o)

I am still loving this Stitch-a-long as much now as I did when I started it :o)
With only two more blocks to go I decided to add my boarder.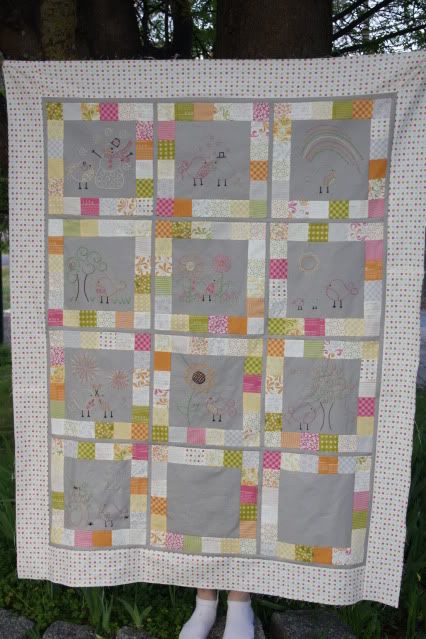 I have used the Sunkissed spots for the boarder and
I am going to bind with the Sunkissed multi stripes.
I have the perfect person to give this quilt to when finished but ideally I would want to gift it towards the end of November so I may need to design my last block so I can get it all completed in time.
I will keep you posted.
If you would like to make this one all the patters are FREE and available over at
Little Miss Shabby