and Frustration at its Best!
See this little 6.5" Unfinished Block
It has 64 pieces in it and has been the cause of my frustration this afternoon!
It is Block No. 38 - "Four Winds" in the Farmer's Wife Quilt
and lucky for me it was the last of 13 blocks that I have sewn this afternoon.
If it was the first it would be the one and only :o(
On a brighter note, the Farmer and I are "back on again" ..... :o)
Here are the 13 blocks that I have done today
So far I have made 51 of the 111 Blocks for this quilt which equates to 45.9% so not quite half way.
Here are all my blocks thus far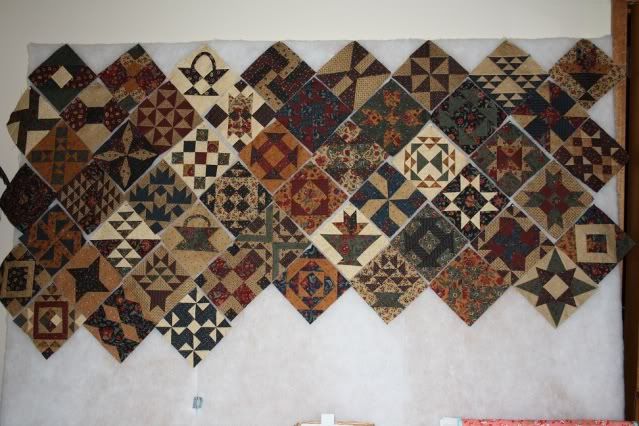 If you would like to see them close up and know their names you can go over to my
Thank you for stopping by.
Enjoy your weekend
and I hope you have some time for some "You Time.
Sharon