I started Block 4 of My
Scandinavian Christmas
last night. This is my progress so far.
and as you can see I still have a way to go especially with all the little cross stitches around the border.
Miss L and I went out and visited some local Patchwork shops today in hope of finding some little bells for the Reindeer's necks on this wall hanging/quilt and also for some inspiration for the snowflake blocks that I have left blank. I may have found some buttons but I'm not totally sold on them just yet.
I have seen somewhere in Blog World round wooden buttons / decorations (Christmas) that people have been adding felt to etc. They are little scenes with bits cut out. My dilemma is that I can't remember where I have seen them. :(
Do you know what I am talking about? Do you know where I can find them?
I would love to hear from you if you do, please.
Once Upon a Time .....
Whilst we were out today we picked up the next block in this BOM so whilst my little girl was down for her afternoon nap I managed to piece the next block, Thumbelina.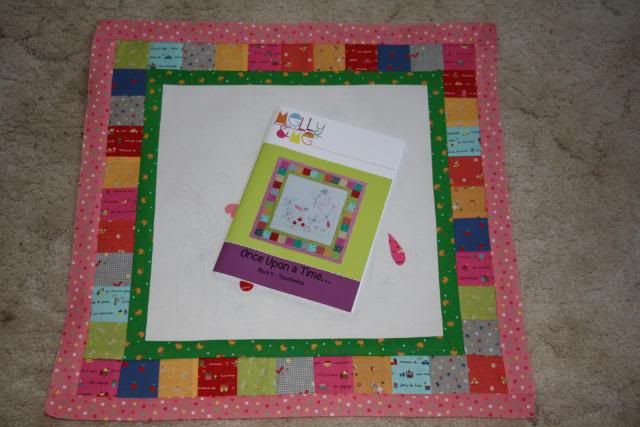 Looks like I have a little stitching to do! :o)