You can go to early morning Junior Football on a Saturday and not need to be rugged up and it's not freezing cold!!! Also, when your garden begins to give you a glimpse of color ......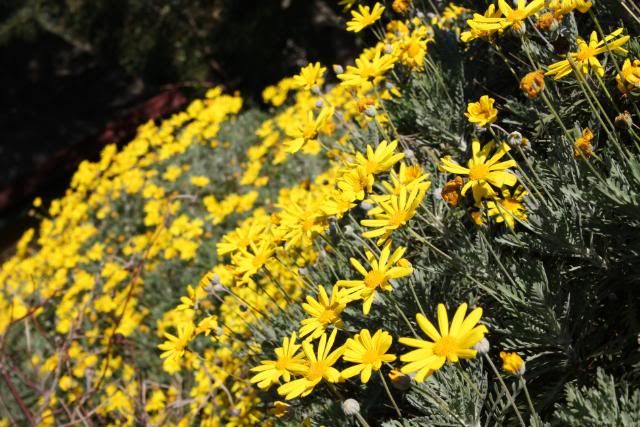 We also had visitors this week with Miss L's grandparents calling in for a visit. It also happened to be Nanny's birthday a few days earlier so off to "Cake making 101" it was for Miss L :o)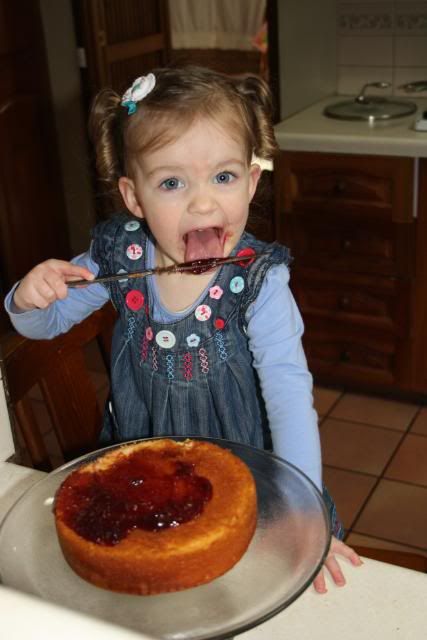 First add a layer of jam, spread
and check "Quality"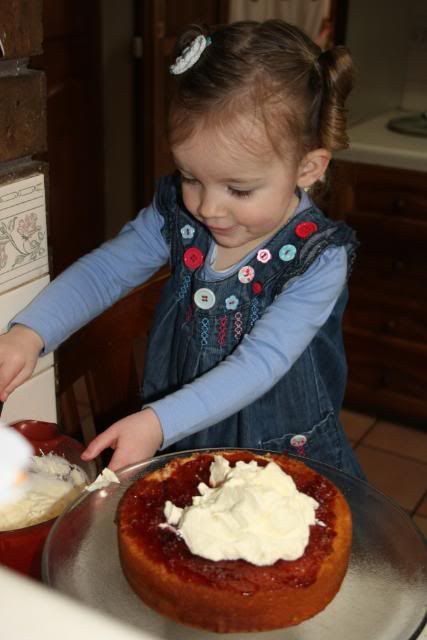 Add heaps of cream
Let Mum Ice cake and then
let Miss L sprinkle with
LOVE
Final Result ...... One Cake made with love!
And it was ooohhh soooooo Yummy :o)
It's my birthday this week so it will be interesting to see what Miss L, Miss K,
Master A and Master D together with Daddy can come up with!!
On the sewing / stitching front this week........

1 Memory Board inspired by the "Vignette Magazine" for my eldest daughters room.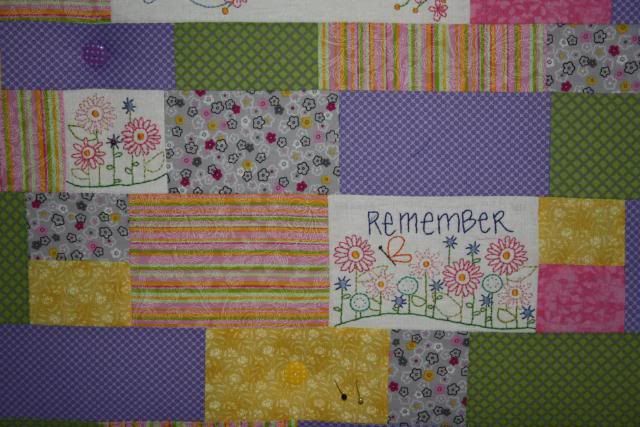 It is now hung over her desk .
This also arrived on Friday .......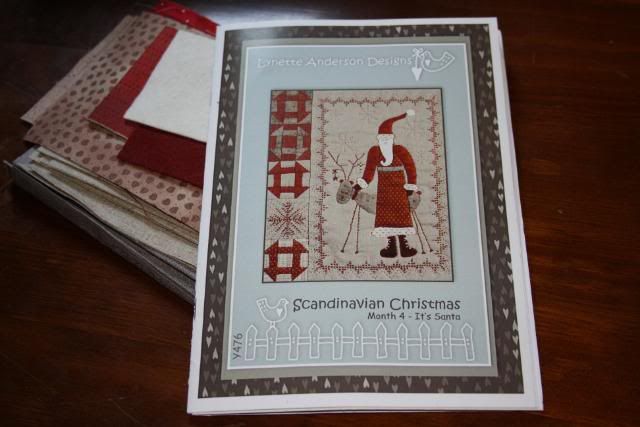 So today I finished off Block 3 ......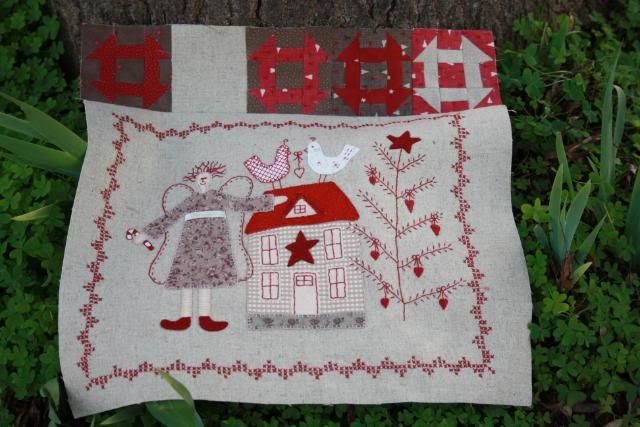 and made a start on Block four.
So far, altogether they currently look like this ....
Happy Stitching,
Sharon