.......

Also known as The Farmer's Wife Quilt-a-long
I am pleased to say that I am now upto date at week 9 thus having 18 completed blocks.
Now I can take a deep breath and only concentrate on two a week from here on in :o)
(Please note that this pressure to get up to date was only pressure from myself!!!!
If you want to join please do so and just go at your own pace as there is no pressure from anyone to catch
up
or do any more than your want too).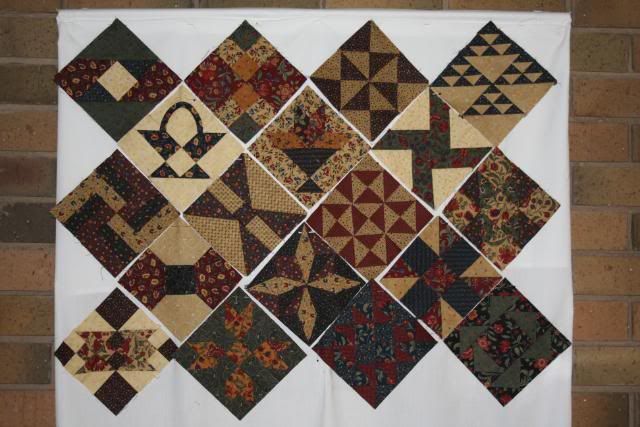 These are my block so far .......
No's 1 - 16, 18 and 21
If you wish to see my individual blocks click
HERE
to go to my page I have dedicated to the Quilt-a-long.
If you would like to see some other versions of this quilt on Flickr click on the button on the side bar and it should take you there.
I'm off now to cook the family their evening meal ... no idea what yet, so until next time,
Happy stitching,
Sharon