Someone please help me for I fear that I can not resist.
A new BOM by Kookaburra Cottage .
"A delightful new quilt with gorgeous dolls, bears,
butterflies etc and added 3 dimensional cuddleable dolls in the pockets"
Lily needs a new quilt for her bed doesn't she?
After all the one on her bed was made 2 years ago.
(Pictured below)
And it was my first BOM quilt :)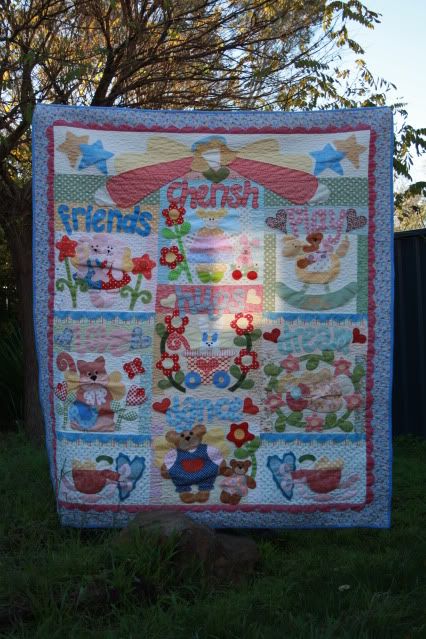 OK, exciting game of tennis is on so I'm going back to watch it
but really do fear I may just sign up for this one really really soon :)
hugs, Sharon