With Mother's Day fast approaching I thought it was time to get this one back out
and finish it off. I just had to find the motivation to quilt it
and after the little incident of sewing my glove to the quilt top
while trying to do the quilting it is now FINISHED!
So allow me to present to you my
aka my Mum's Mother's Day present :o)
I just love the colours of this quilt with the leaves.
What I don't like is the fact that I have to go out there at some stage today and rake them all up!
No easy feat with a 3 year old running through them but it is a lot of fun :o)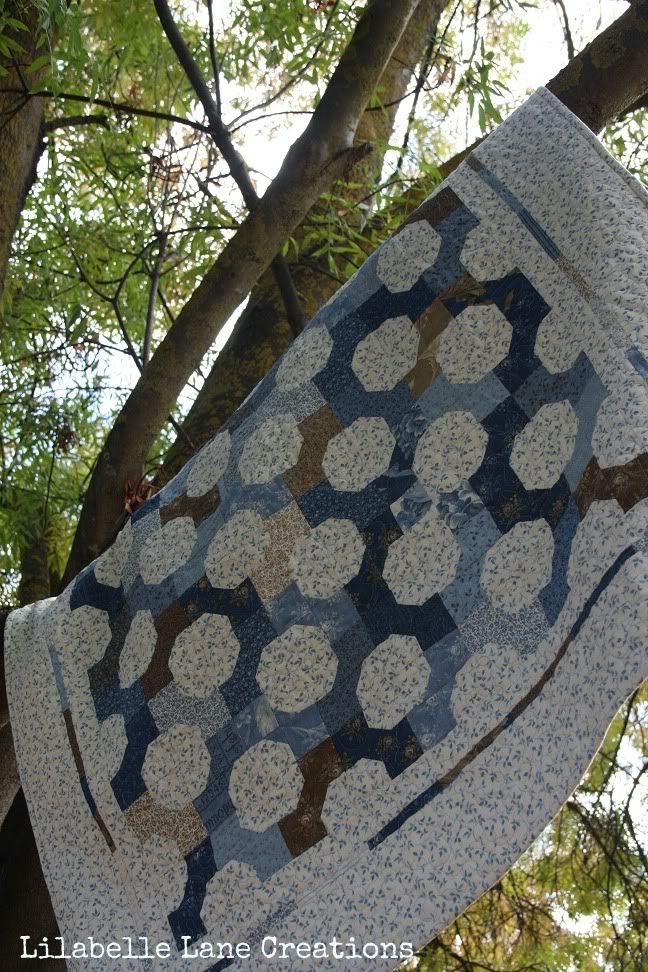 Although the Quilting is by no means perfect I am happy with the way it has turned out.
I decided to do an all over meandering. Only the second time I have done this
and I still need a lot of practice. Sorry Mum but your quilt is one of those practice quilts :o)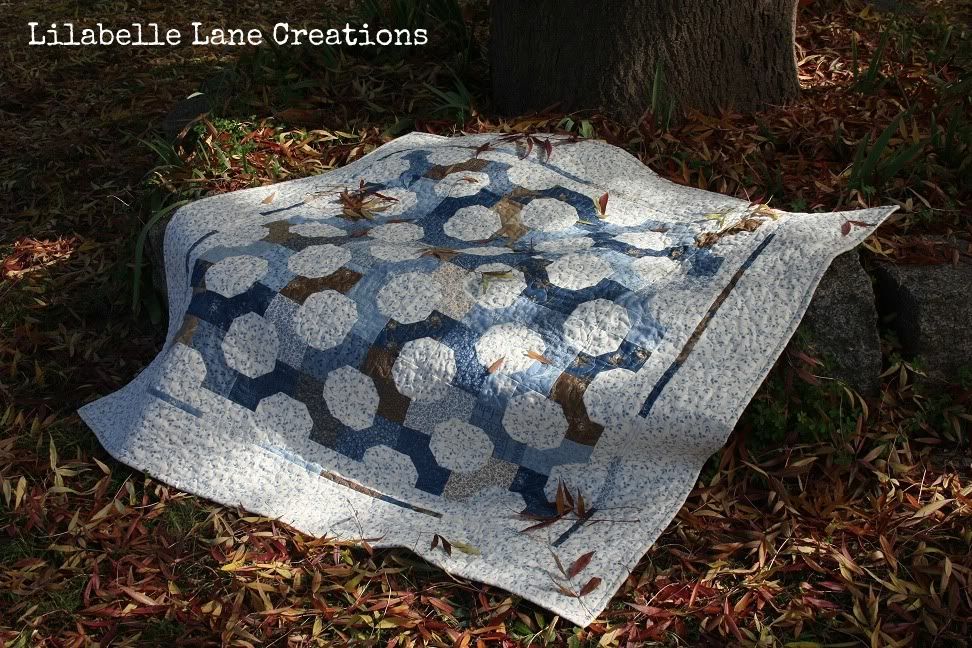 ~ Quilt Stats ~
Finished Size:- 45" Square
Pattern:- "Charlotte" from the book 3 Times a Charm
(Made with 2 Charm Packs and Yardage to make it bigger)
Fabric:- Blueberry Crumb Cake by Blackberry Designs for Moda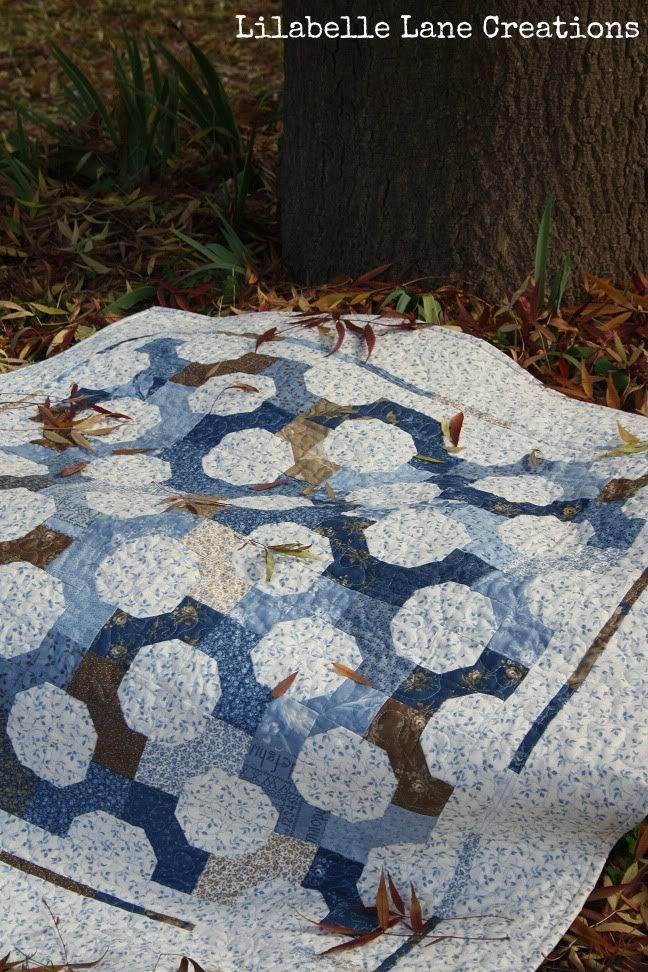 And what is a post about a finished Quilt without the "Quilt Roll Photo"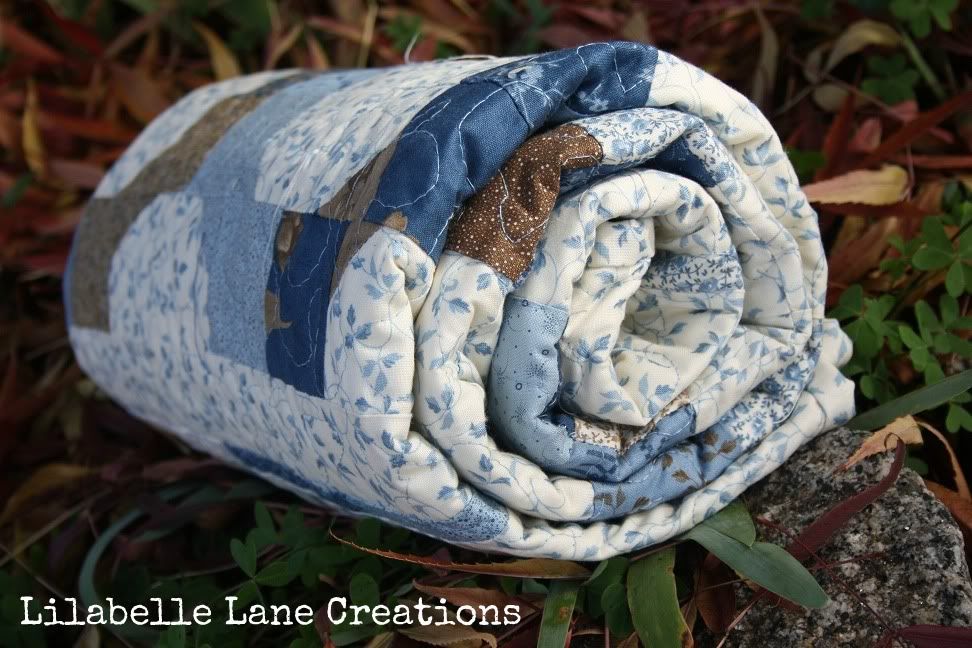 I now need to go wrap this before my Mum sees it
and think about raking up those leaves.
Have an amazing day.