Miss Lily had been busy bathing her babies on the change table in her bedroom this afternoon
but she didn't have a towel to dry them and apparently hers was to big.
(She had been into the bathroom and got hers but it just was not doing it for her!
So an impromptu drive to Kmart
and we came home with two white hand towels.
I grabbed out my Go Baby
Sorted through some scraps
Put the fabric through the Go Baby
and then ironed the cut-outs onto the towels
Changed feet on my sewing machine and did a quick
raw edge applique finish
I think the smile by Miss Lily says it all and this looks like one happy puppy!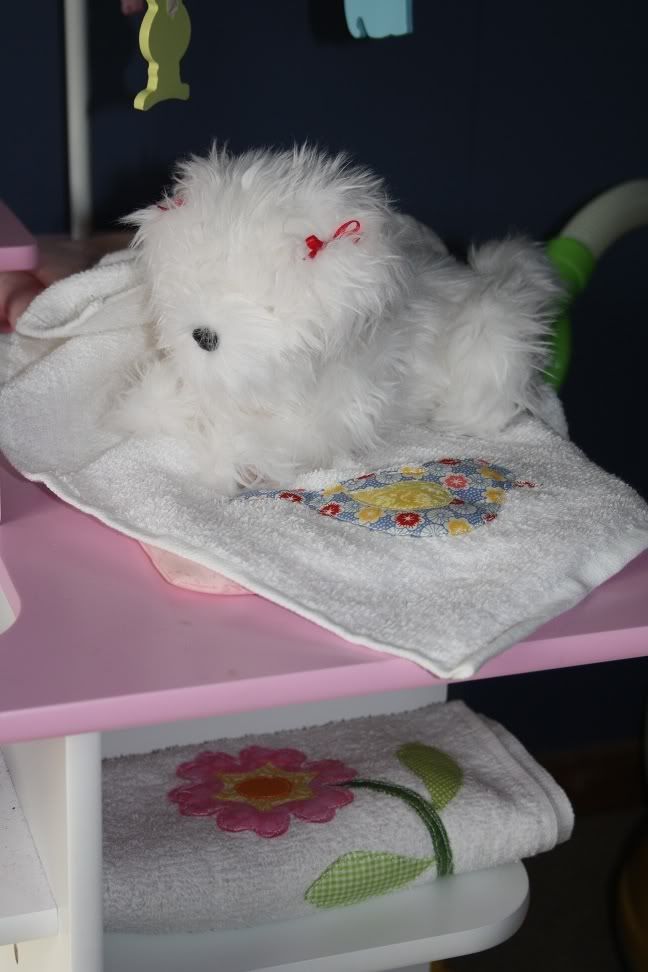 $3.50 well spent.
Now she wants tea towels for her dishes :o)
Enjoy your day, Sharon