That was something like what I said when I saw the centre of this block!
It was not a problem or a concern when you are working on a 12" block
or an 8" block but hang on a minute ... for the 4" block .. the block that I am making 5 of!
That means that the centre, which has 32 pieces in it will need to be a mere 2.5" square
(and I thought that some of the Farmer's Wife blocks were testing)
Let me give you a little idea of how small the pieces are for the centre wonky star ...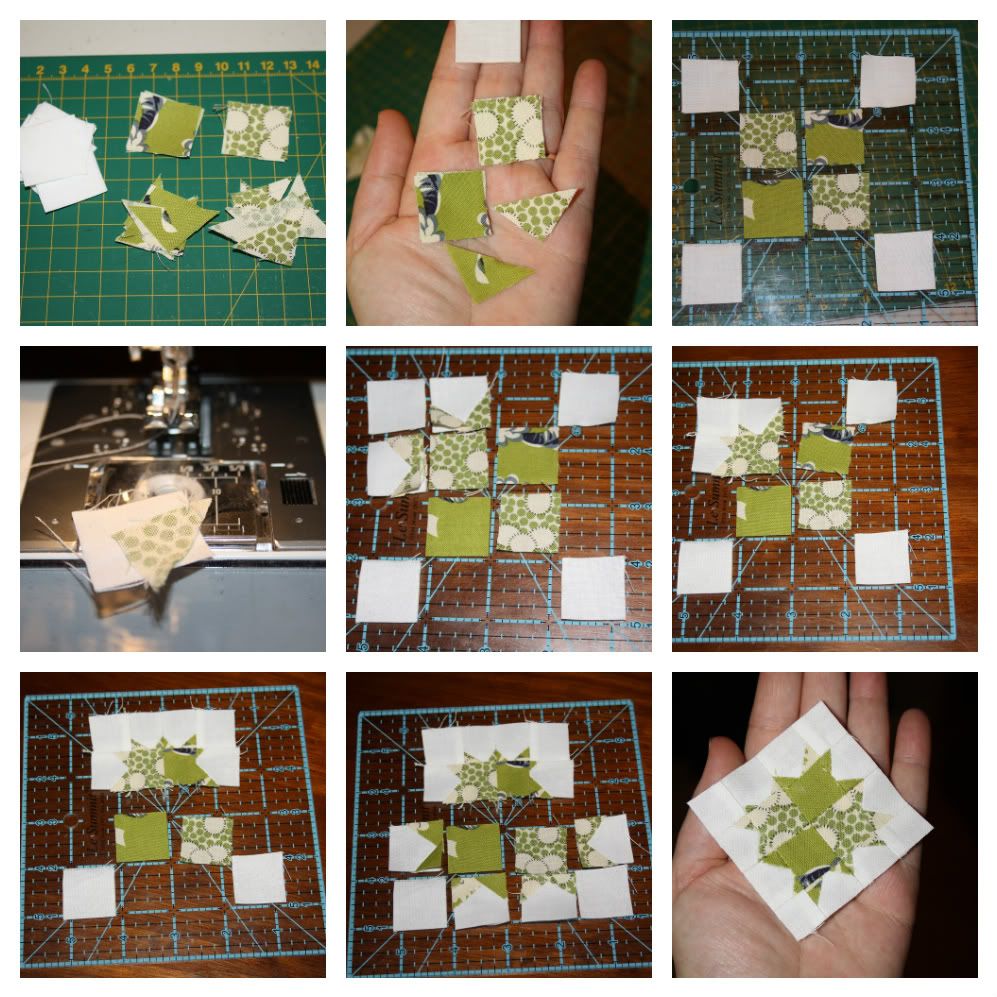 The instructions said that this block was not for the feint hearted ..... not wrong there! :o)
The squares on my hand in the first row are only 1"
I started with the largest block and worked my way down.
The small ones are very time consuming but I think, worth the effort.
I still have a couple more of these little ones to do .. maybe in a couple of days :o)
This Quilt-along has been going slow over the Christmas break but is about to kick it up a gear so here is just a quick review of what I have done so far.
I am keeping with each star design being of one colour - there will be 15 different variations of the star.
Week One -
BLUE
- Simple Sawtooth Star
Week Two -
ORANGE
- Pinwheel Star
Week Three -
GREEN
- Sparkling Sawtooth (Wonky Star in the centre)
Each Week I am making 1 - 12" Block, 2 - 8" Blocks and 5 - 4" Blocks
A total of 111 blocks.
Despite my initial concern / shock about this block it is nice to be working on a project that has no embroidery on it :o)
Thank you for stopping by and enjoy what is left of your weekend.
Hugs, Sharon