Look
what my postie delivered yesterday......
16 fabulous Fat Quarters ... they are so pretty
and they arrived in record time from the U.S. - 7 days
My Scrap busting quilt for 2012 is a
Do you remember my last Scrap Busting Quilt?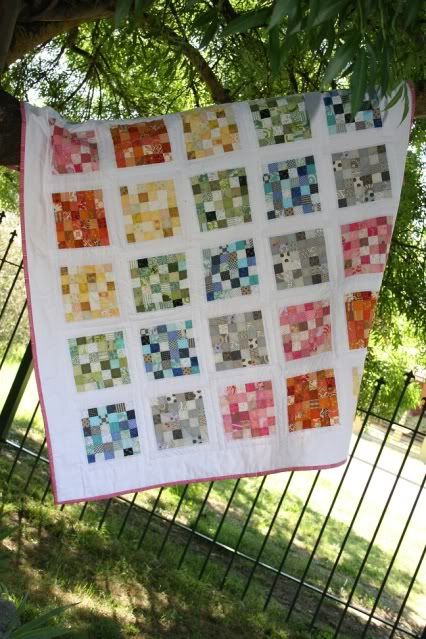 My Rainbow Postage Stamp Quilt
If you are interested to find out more about a Bottled Rainbow Quilt
She has a very inspiring Blog :o)
I have also signed up for my first Swap in 2012
It involes making a mini quilt / Wall hanging for a secret partner that has to include thier name. The measurements to work on are 9" x 12" and you have until March.
If you are interested pop on over to
Samelias Mum
to sign up.
Now one last thing. Tonight is the last FNSI for 2011
epps..... that's sounds just a little scary.
Any way, if you want to join in click on the thumbnail on the side of my blog, and then check back here over the weekend to see what I got up to. I'm not even sure myself yet :o)
Just a little more color to brighten your day :)

Enjoy your day,
Sharon