I decided I needed a little piecing therapy so out came my
"Some Kind of Wonderful Quilt"

(This is what I keep telling myself but really, I don't like to leave things incomplete so I needed to get this project to a set point before I knew that I would be happy to leave it and walk away for a while ...... yes I have an OCD (Obsessive Compulsive Disorder) of sorts ...... my family tells me so!)
I already had this - December commitment, so I then pieced together my other completed blocks to get this
Maybe just a little more ....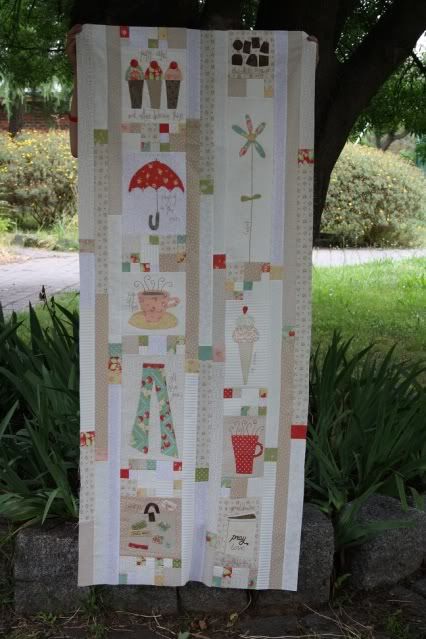 Both strips all together.
I all came togther really quickly (I already have all the strips and blocks cut).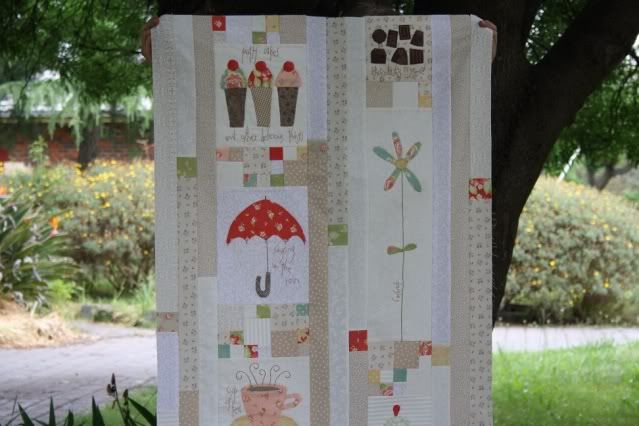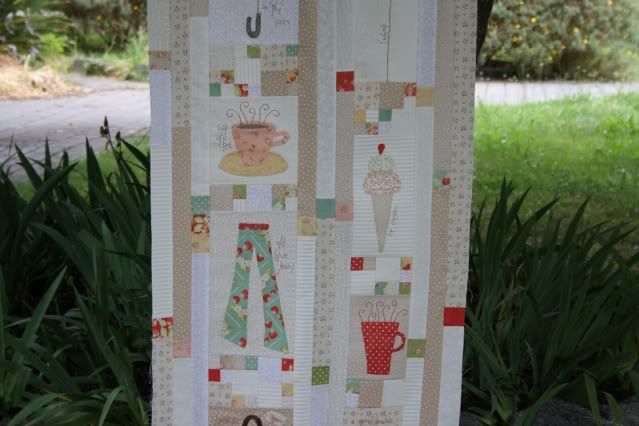 I am now putting it away for a while as I have now finished to the February mark.
Here is what I am going to be working on now ....
In My Garden by Hatched and Patched
I started getting this one as a BOM so long ago. Long before I had researched or even knew what Needle turn applique was.
I fell in love with it at a Craft Market and signed up for it without a second thought. That was until I opened the first package/block way back when, freaked out and put it back away. Nope no thought what so ever, just a love for the finished product! Now, somehow I have to make that finished product ...............(I have tried to offer it to other people in Blog Land to do for me when they have reached the end of theirs and felt a little sad but still no takers! lol )
I now feel that it is the challenge that I need so I don't go finishing off my Some Kind of Wonderful Quilt. After all I am part of a Quilt-a-long and the idea (and I do keep telling myself this) is to do it with the other ladies.
So, Lots and Lots of little pieces ... it should keep me busy :o)
The first block has six separate blocks to work on before the piecing starts.
Arghhh ... what am I doing?

Off now to make a strong coffee to get my day going.... think I might need it :o)
Thank you for stopping by,
Sharon