This one has been a long time in the making. I am estimating 2 years but it could be even longer. This project has also been on my "Accountability / UFO List" so I am pleased to be able to cross it off there.
So please allow me to share with you my Teddlywinks Quilt........ in its completed form (as of 6ish this evening) :o)
Some close ups.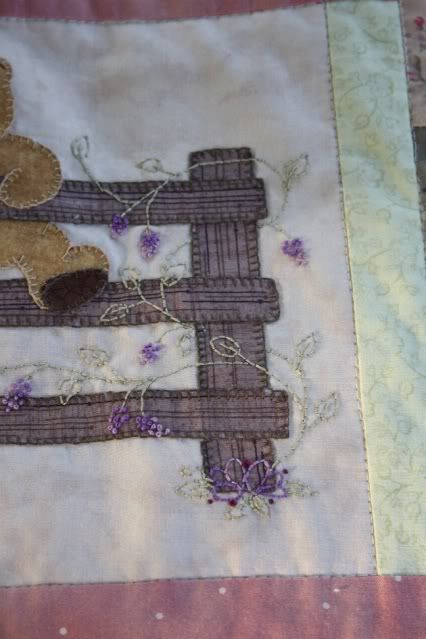 and because I love a quilt rolled up ....
and whilst I am on a roll I am going to attempt to get this Christmas Quilt over the line.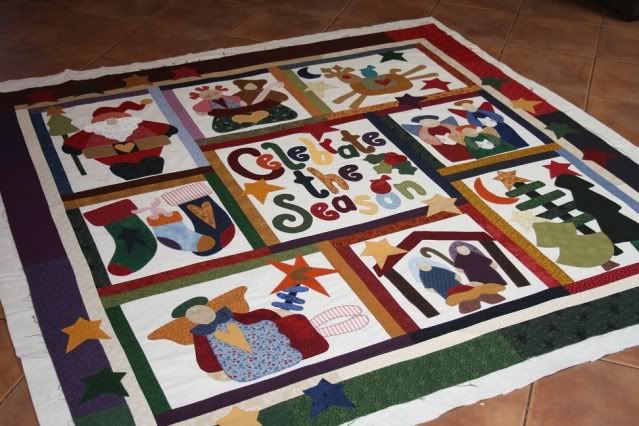 I had my man down on his hands and knees this morning helping me spray baste it and it has been hanging over the couch all day as my inspiration to finish the Teddlywinks one.
It is now looking like this, with one block quilted and the other 8 plus the borders to go.
I am also going to link up again with
Please visit and click on my Teddlywinks quilt to vote for it. I am number 6.
Happy sewing,
Sharon