Wow these school holidays have not been what any of us expected and I can honestly say "I don't know where the last two weeks have gone". I have found a new appreciation for smaller sewing projects and I love them and look forward to completing many more :o) Speaking of smaller things.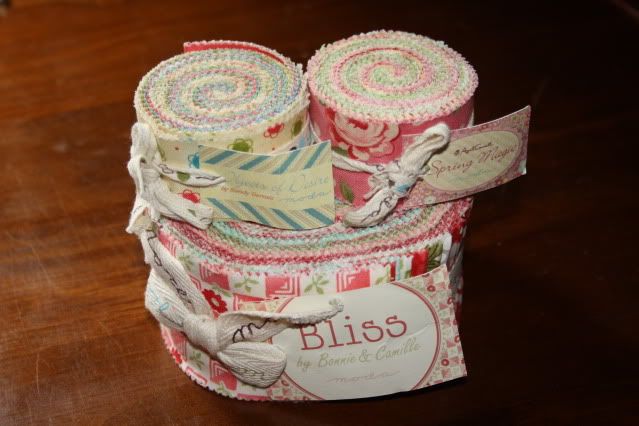 I purchased the two on top from Ebay for a bargain price but never imagined that they were so small, and so cute. I can't possibly use them ...... except for eye candy!
Today I have a couple of things to share with you. Firstly, my mums birthday present. I finished stitching on the binding today.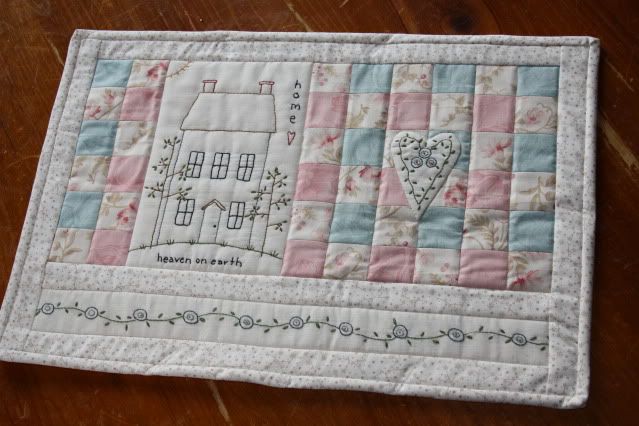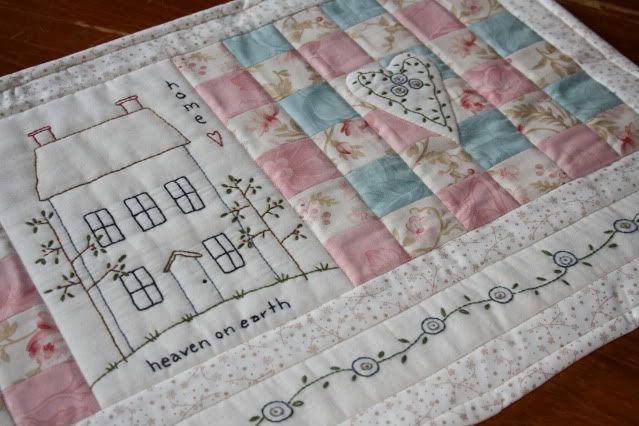 Hope she likes it :o)
The stitcheries were left over from a wall hanging I made and the rest has just come together from an idea that I had in my head and I am very pleased that I worked out.
Christmas Stitch-a-long
Lesley over at
Sew Happy
is hosting a sew-a-long for the above Banner.
I have been downloading the patterns but was not sure if I would have time to do them.
Well last night I traced them out and sat down and did the two that are
already out whilst sitting in front of the TV.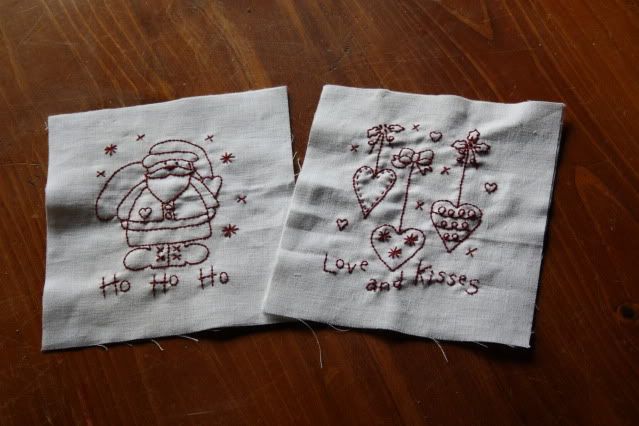 The patterns are free and only up for a week each so if you are interested they are still available for another day so don't delay and go grab them for yourself :o)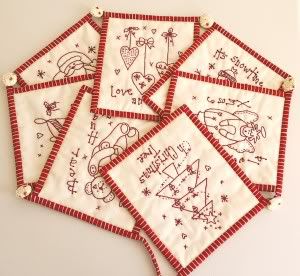 I have also managed to finish the raw edge machine applique on my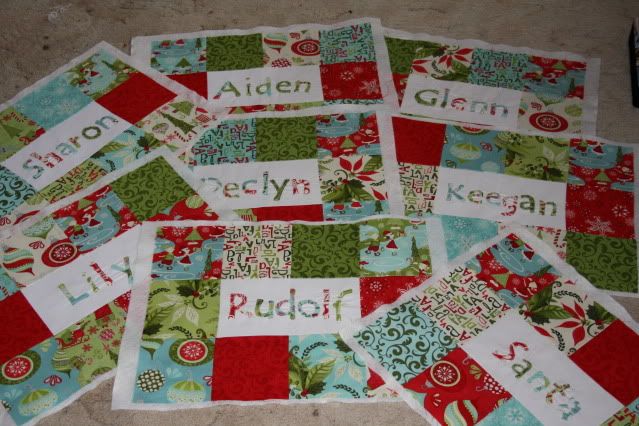 Just need to order some more fabric for the back and binding.
Thank you for stopping by and remember to enjoy the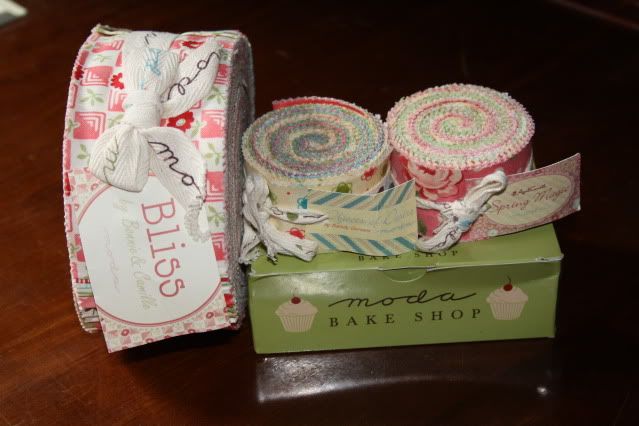 "Small things in life!"
Happy stitching, Sharon