Saturday proved to be a great day for progress on my
Scrap Busting Rainbow Postage Stamp Quilt.
I had already made the yellow and green
So I went on and made these ......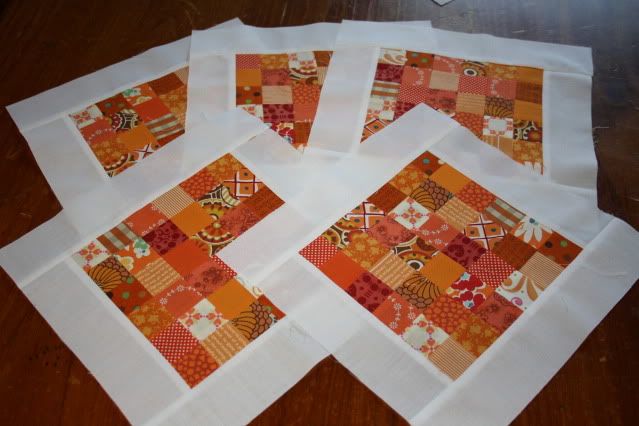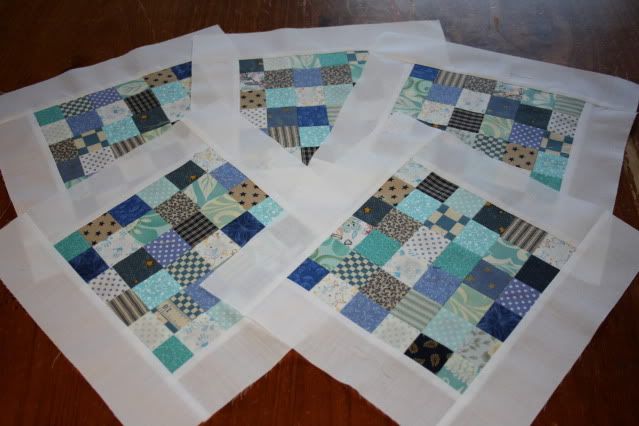 Altogether they look so pretty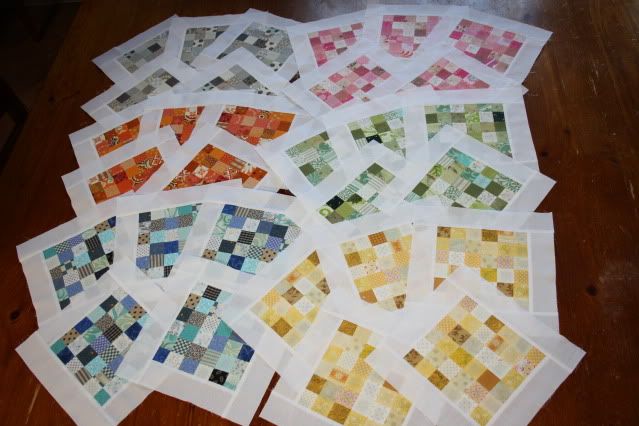 So it was time to play with the layout.
I decided to settle on this.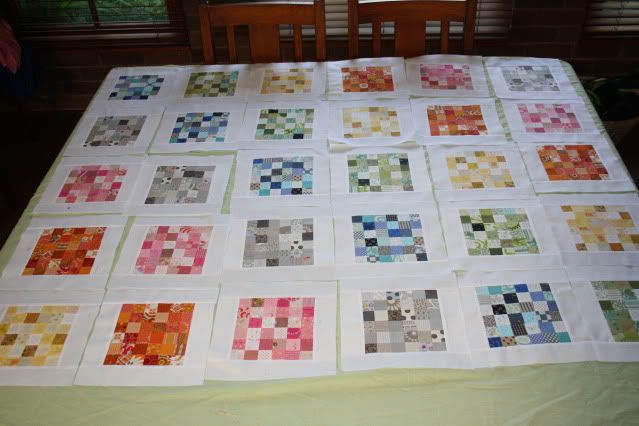 And now I have THIS ...............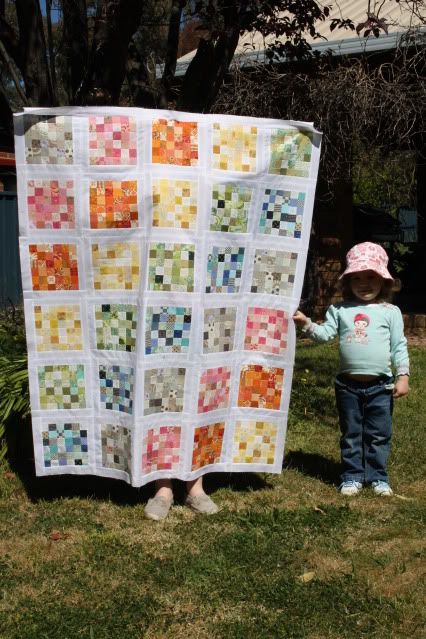 Miss K is hiding behind whilst Miss Lily is proudly helping out to the side :o)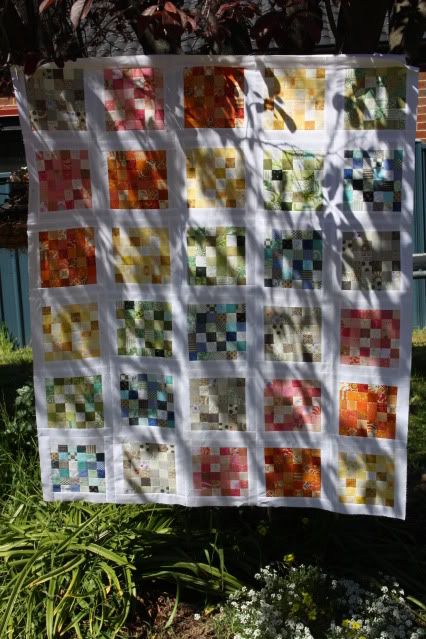 I still need to add a border. Just not sure what, plain white or more little squares. Still thinking on this one.
I also Managed to get a little more done on my Vignette Mystery Quilt - Block 2/3
A little more stitching and the hearts are now appliqued on.
I have also had a break from "The Farmer" over the past few weeks but he made it back up on my design wall early Sunday so more progress on that one soon.
Thank you for taking the time to stop by and
enjoy your creativity,
Sharon