My Hometown Table Runner is finished ...
and in record time.... for me anyway!
I am so pleased with how this has turned out and without the use of a pattern.
I started this one yesterday morning and had so much fun that I found myself hand stitching on the binding earlier today.
I have used one Charm Pack of "Hometown" by Sweetwater for Moda
some cream fabric from my stash for the background and
the Sunkissed Grey Word print for the binding.


And because I LOVE rolled Quilt Photos, why not do it for the Table Runner :o)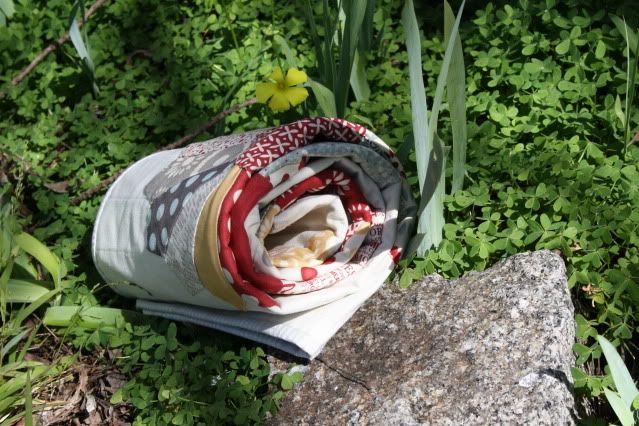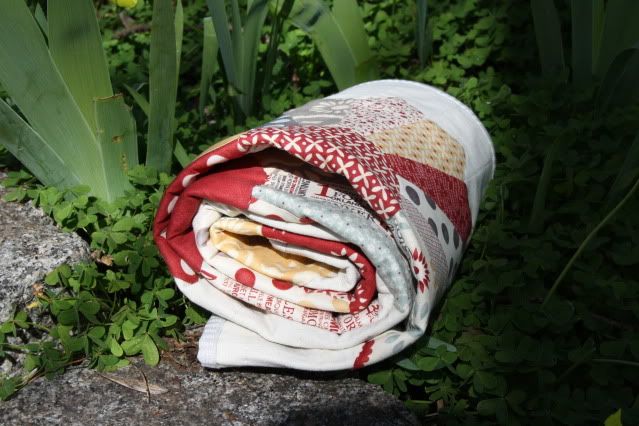 Can you see my cake plate over on the Buffet?
This table runner will eventually end up over there as I have ideas currently "running" through my head for the other charm pack. It is likely to become a somewhat matching square Table runner for the table.
I just LOVE the word prints in this collection and for me it was the perfect choice for the dinning area as it, to me, represents our family at mealtime every night where we all get to sit down, chat and catch up. It is the one guaranted time of the day that we are all together and that is just so important to us as a family. Some may consider it "old fashioned" but no TV and all of us just sitting and talking ..... such an important part of our life ...... in our little piece of the world :o)
Thank you for stopping by.
Happy stitching,
Sharon