Cinderella
I have finished the Cinderalla Block for this Block of the Month by Melly and Me.
I would have liked to have taken a picture outside with the other two but it is Cold and Wet here today so an inside picture it is.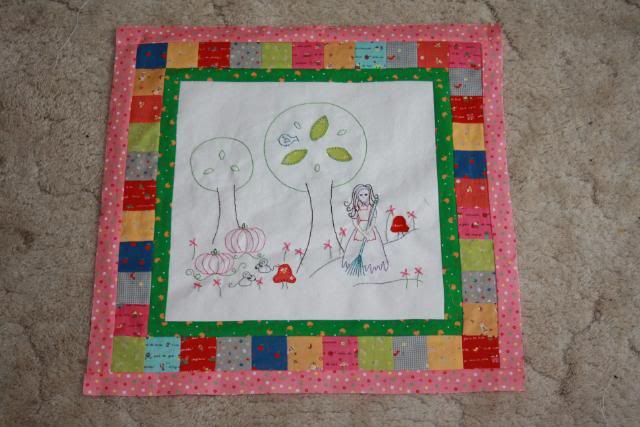 I have the next block pieced and drawn out ready to go. It might be this afternoons activity as I can hear the children talking about firing up the Wii as soon as they have had lunch :o)
I also have one other finish for the weekend :o)
Birdie Stitches August Block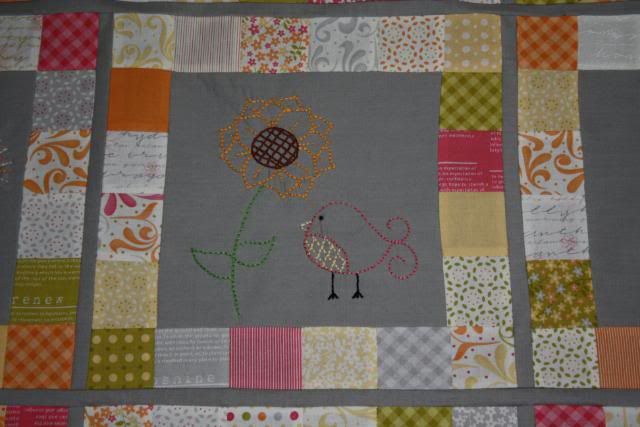 and progress so far ........
I haven't decided on the border fabric yet. The original instructions call for the spot ( which I love) but I might be giving this as a gift for a special someone at Christmas and she might prefer Pink!
If you are interested in joining in with the Birdie Stitches go over to
Little Miss Shabby
I'm off now to organise lunch for the family and then to light the fires and maybe some sewing.
Enjoy what is left of your weekend and
Happy stitching,
Sharon