The Farmers Wife Quilt Along is in its 11th week already.
Here are my three blocks for this week
No's 111 - Wreath
24 - Country Path
25 -Cups & Saucers
The Flickr Group now has 806 members ... wow
That's a lot of people making the same quilt at the same time!
This is a picture of my 26 blocks made so far ...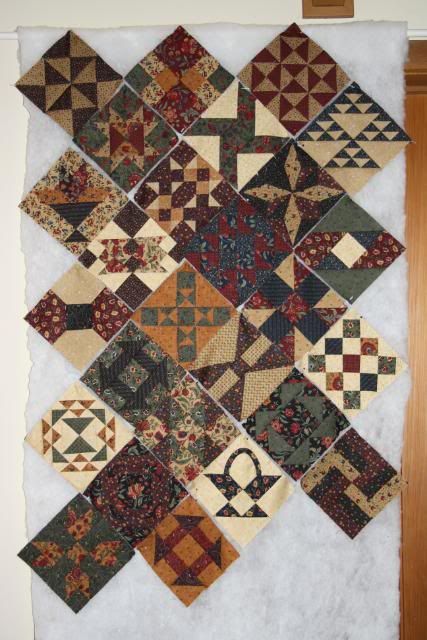 That's 23% made and only 85 blocks to go ......
I am really enjoying the process of making these blocks.
It's still not to late to join in and have some fun.
Happy Stitching,
Sharon