My Rainbow Slushee
is Finished!
I began this quilt as part of the
If you want to join in it is not to late.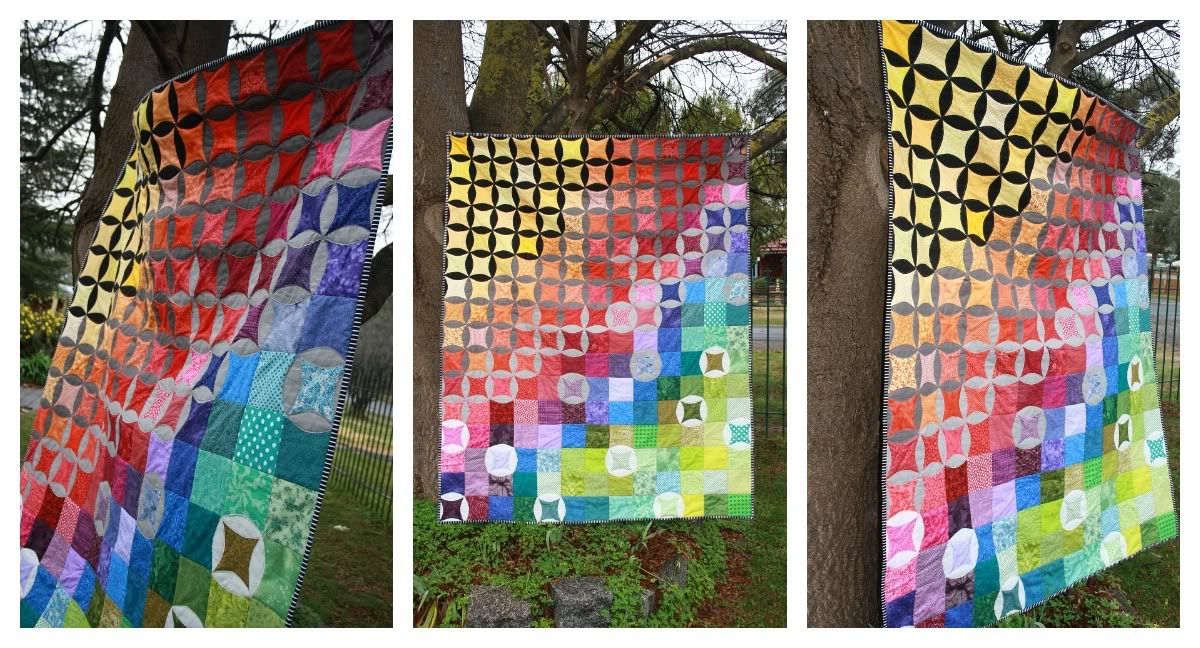 Orange Soda Quilt Pattern by Katy Jones
from the book
"Shape Workshop for Quilters"
Finished Size ~
59" x 72"
For the backing I have used a black with a white spot
and the binding is black with a white stripe.
If you would like to see more of the quilts being made
I have really enjoyed making this one and it was a nice change to have a project
that had no hand sewing involved :o)
Off now to stalk my partner in Round Two of the Name Game Swap.
Enjoy your day.