Wow, week 6 already.
The year is flying by, one week at a time.
Here is my
Tangerine Block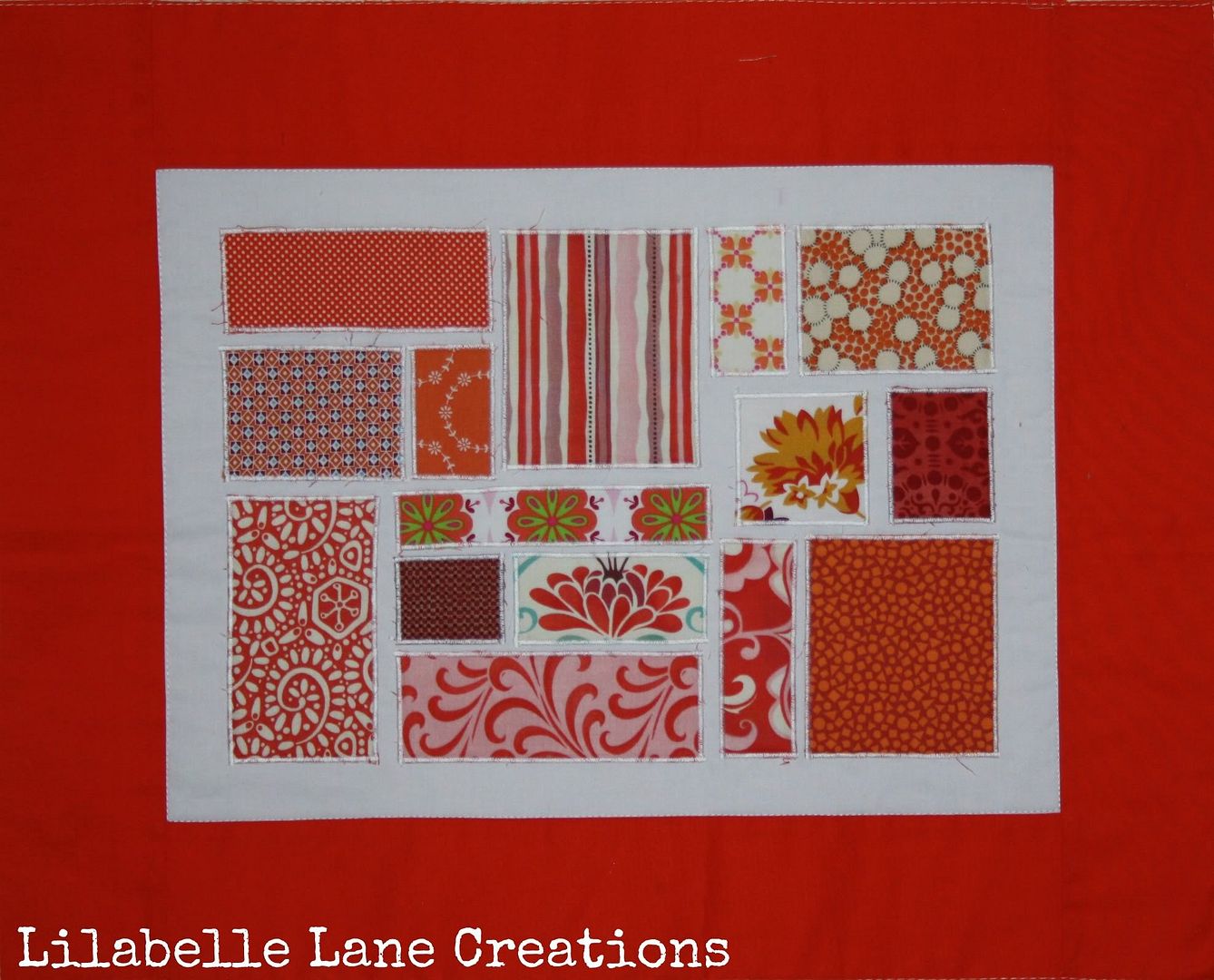 and all together
Some people have asked how I am stitching the scraps down.
I am using a close / tight zig zag for mine but really it is up to the individual.
Enjoy what's left of your weekend.