With the change in the weather to cooler nights this week I have managed to
finish off the hand stitching around ALL the stars on my "Oh My Stars" Quilt top.
Do you know now, why I titled this post "Ouch"?
Yep my finger is a little sore from continually pushing that needle! lol
I love how the rainbow thread looks.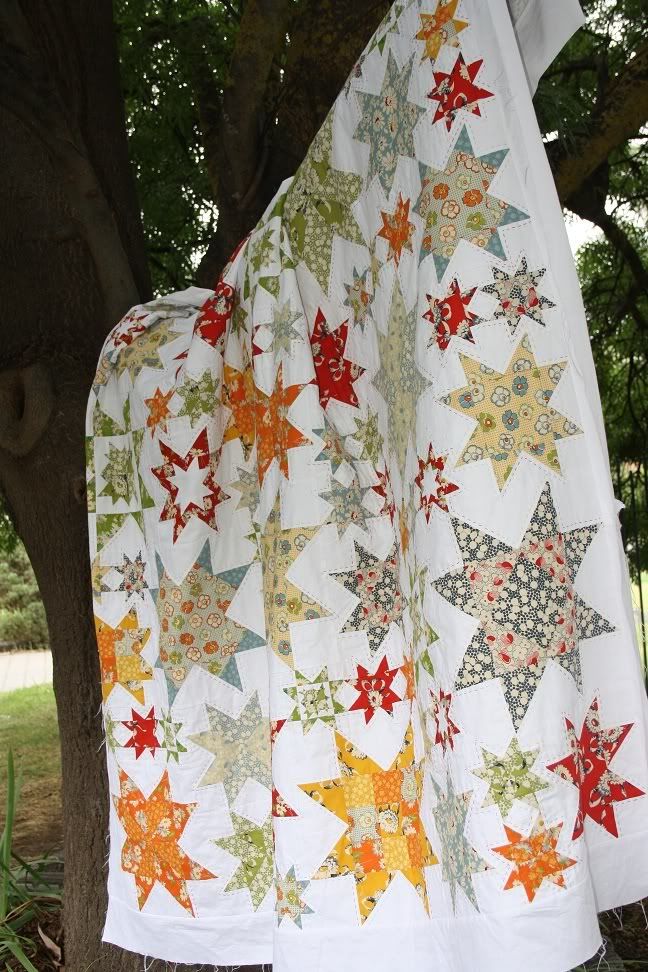 It will be the next Quilt top in line to be quilted as soon as I find the perfect fabric for the back.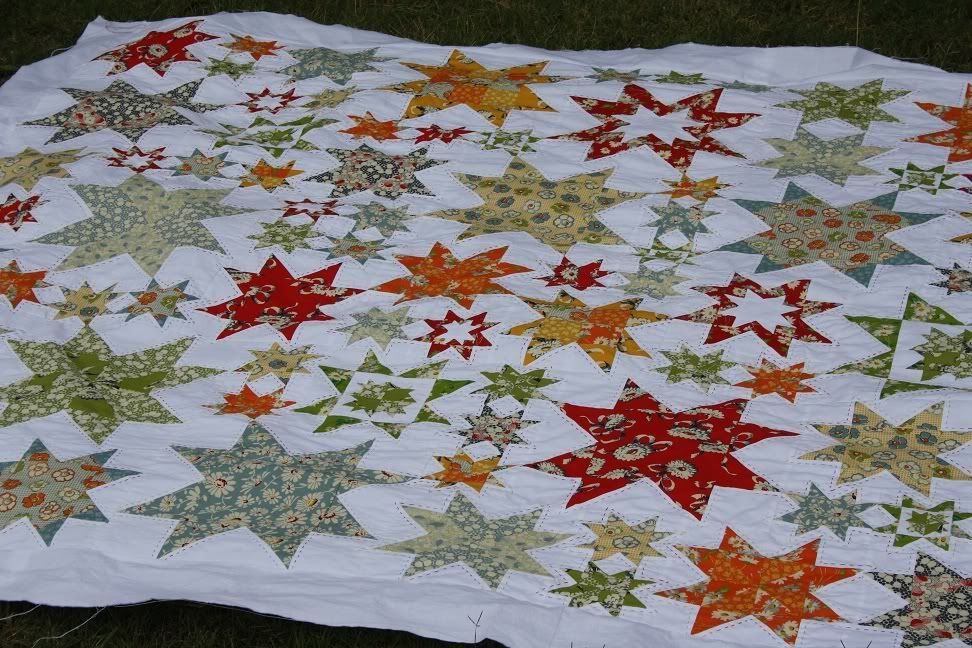 I am linking up with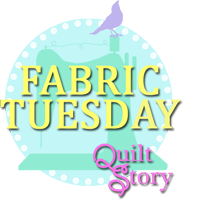 My Miss Lily is having a Birthday very soon so I am off to research a cake design for her.
The "brief" as given by my client .. aka... Lily is
"Rainbow cake with Abby Cadabby"
Wish me luck!
hugs, Sharon