I managed to spend a little lot of time this weekend working on my
First up I made a set (1 large, 2 med and 5 small) of the "Diamond Hearted" Star
Then I moved onto this one

Stars so far
I then decided to lay the blocks out so I could see how things were balancing out.
hmmm...... more green so then came this one (well a set not just one)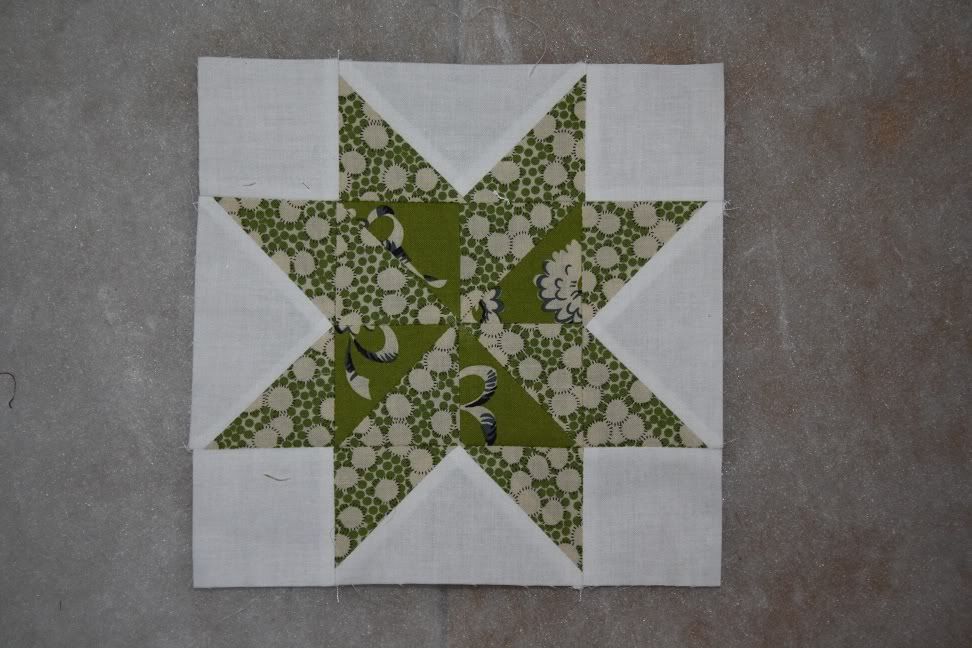 So now I ask,
What came next?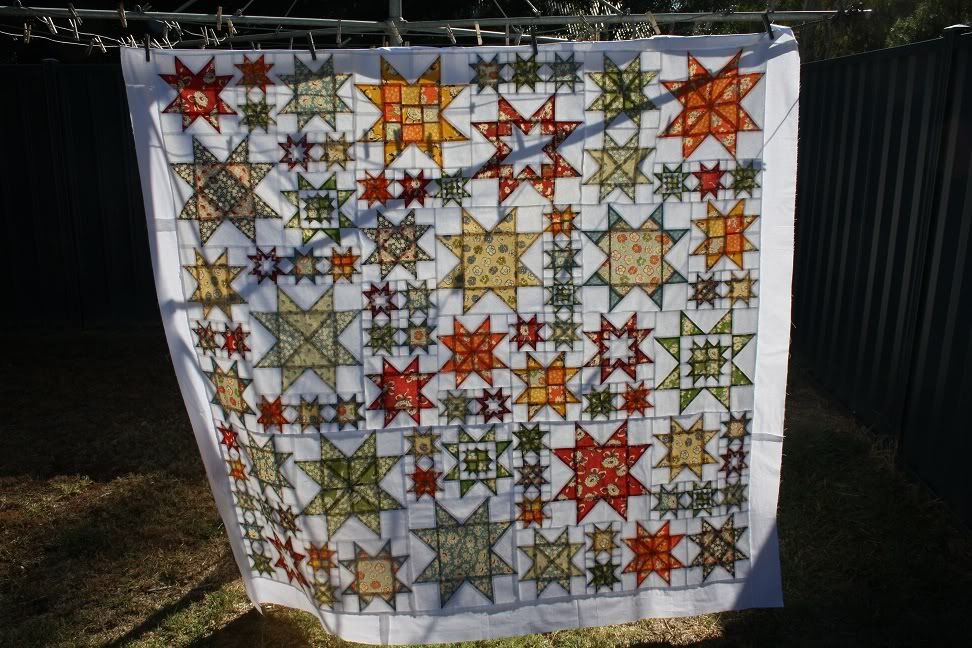 I

L O V E

the stained glass look :)
Did you pick it? Did you know what I did before I showed you?
I just could not help myself.
It is not as big as the full pattern for the Quilt-along but it still comes in at 69" x 73"
I pieced it together in sections, ironed on some Parlan fusible wadding then finished piecing the complete top.
I did this because I am hand stitching around every star in a rainbow thread before basting and quilting.
It might be hard to see but if you look at the bottom in the middle you will see the section I have already worked on. The final quilting will be simple in the ditch but hopefully will have a hand quilted look.
The parlan is great as it add some stability to the fabric, stops threads continuing to be a problem and now I don't need to be worrying about all those seams that I have pressed open.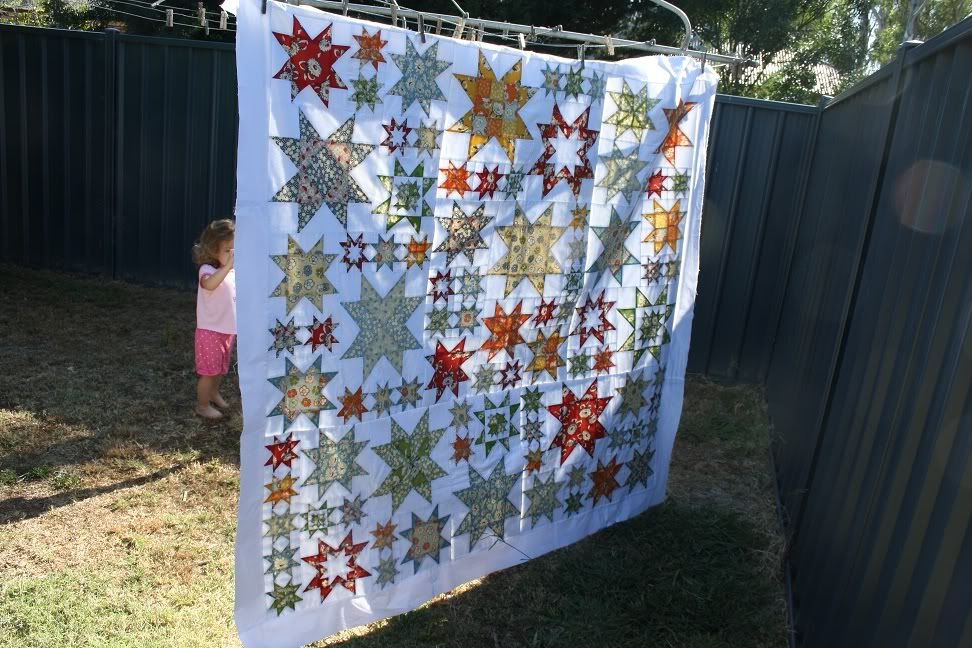 My cute little helper in the background

.
So a very productive weekend for this project.
But, I never did get to cut into that Vintage Modern Layer Cake,
but, I do now have an empty Project Box :o)
I also have a sad looking collection of American Jane fabrics :( so might just have to add to that stash again............ I love a little Fabric retail therapy :o)
I hope you had a lovely weekend doing something you love,
hugs,
Sharon