and is ready to be quilted :o)
I am so pleased to get this far.
It feels like it has taken me forever to get all those hearts stitched on.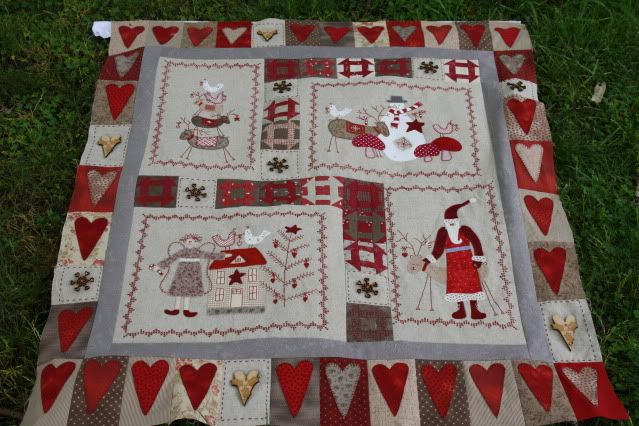 All I need to do now is quilt it (and buy a new button as I broke one).
I still have children home on school holidays this week, we have the funeral of my Brother-in-law on Monday and next Thursday I am doing a "Quilting the Quilt" Class so later next week I hope to be able to quilt it.... maybe with some new found skills! lol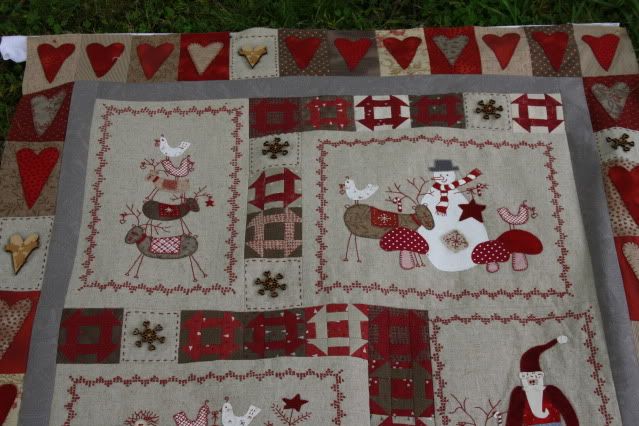 Top Half

Bottom Half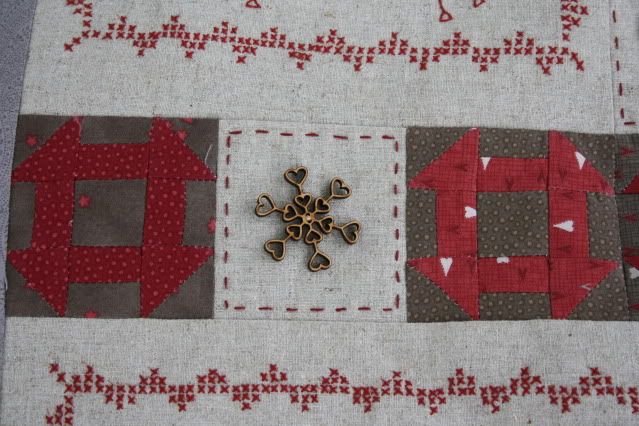 Snowflake Buttons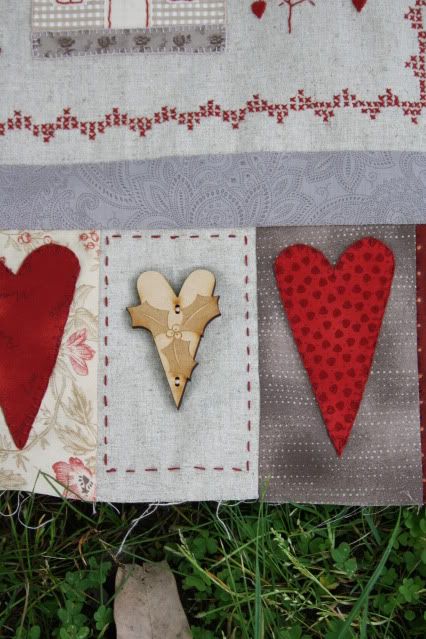 Heart Buttons

A Birthday Present
I also started to work on a little something this morning to give my mum for her birthday next week.
It's not finished but here is a sneak peak :o)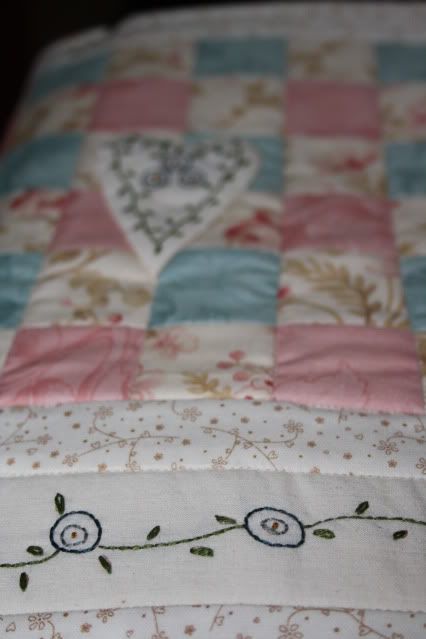 I hope she likes it.
Thank you for stopping by,