Chocolate and a good Book anyone?
I have finished my December commitment for this Quilt-a-long but have found/am finding that my new "addiction" is needle turn Applique. This quilt is my first attempt and I am loving it. Here are my latest two blocks.
Chocolate ....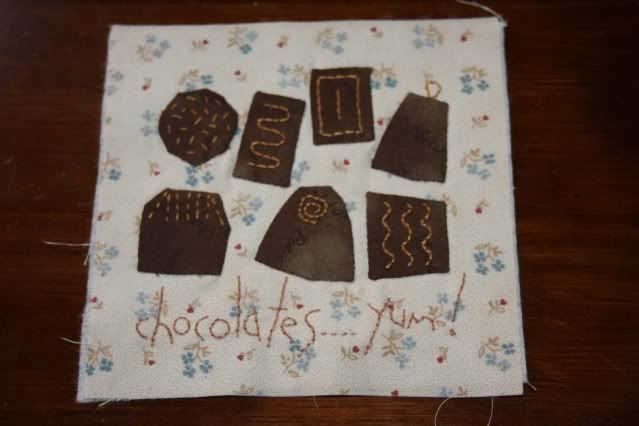 And what goes well with Chocolate ..... a
good book
and my take on this block (the original pattern has "Pride and Prejudice")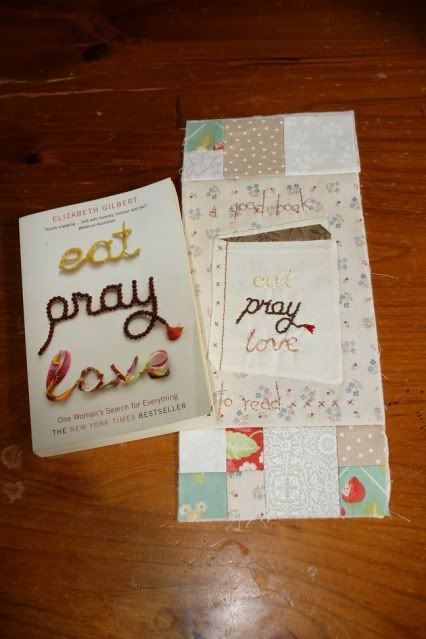 I am thinking that I should dig out my "In My Garden" kit and get over my fear of all the small pieces and start it so that I don't get to far ahead on this stitch-a-long.
Enjoy your day and thank you for stopping by,