I have a couple of babies that are heading off to Ebay this week to find there "forever mum's". Here is your sneak peak of the first one. I will post the Ebay link when she goes up.
Meet Libby. She has been created from the Libby Sculpt by the very talented sculptor Cindy Musgrove. She is a huge 23", so about the size of a 3mth old and weighs in at a healthy 6.9lb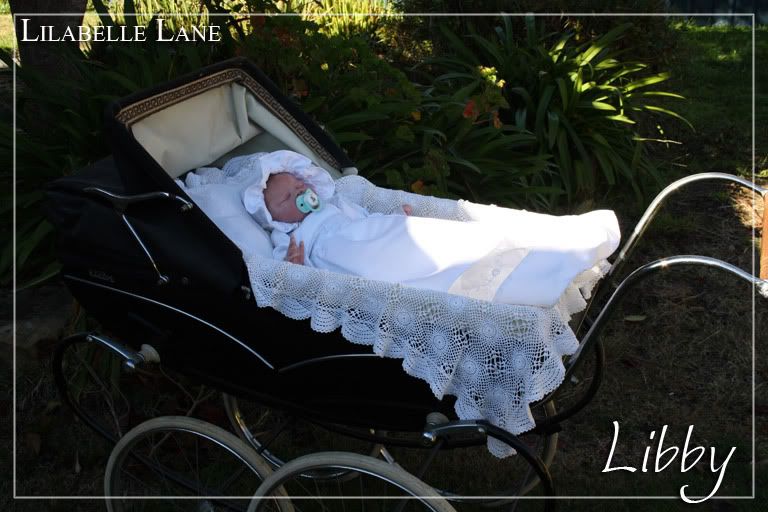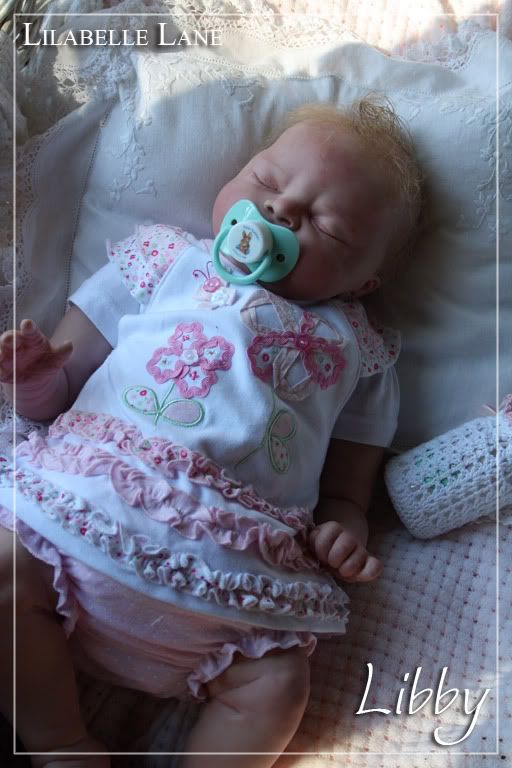 Libby has a huge layette which consists of a Christening gown and Bonnet, Hand made Crochet Romper with matching booties and Bonnet with gorgeous flower detail, a two piece pink and white flower set and a white t-shirt.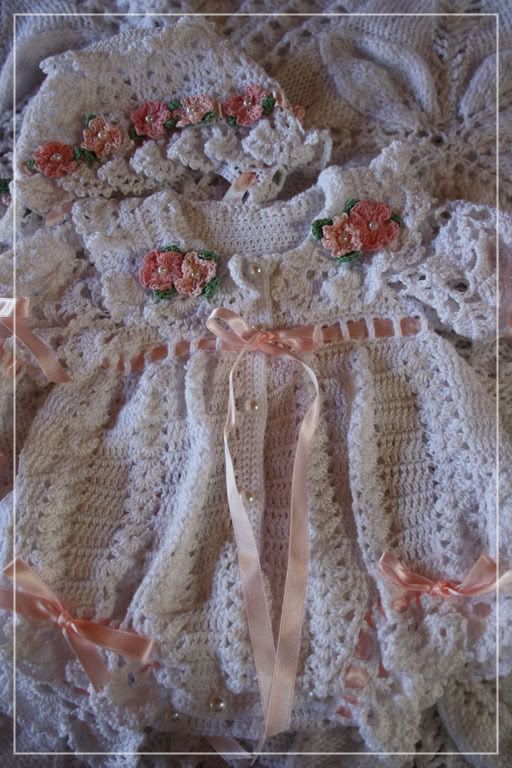 Remember to FOLLOW me before you go!
Dolly Hugs, Sharon